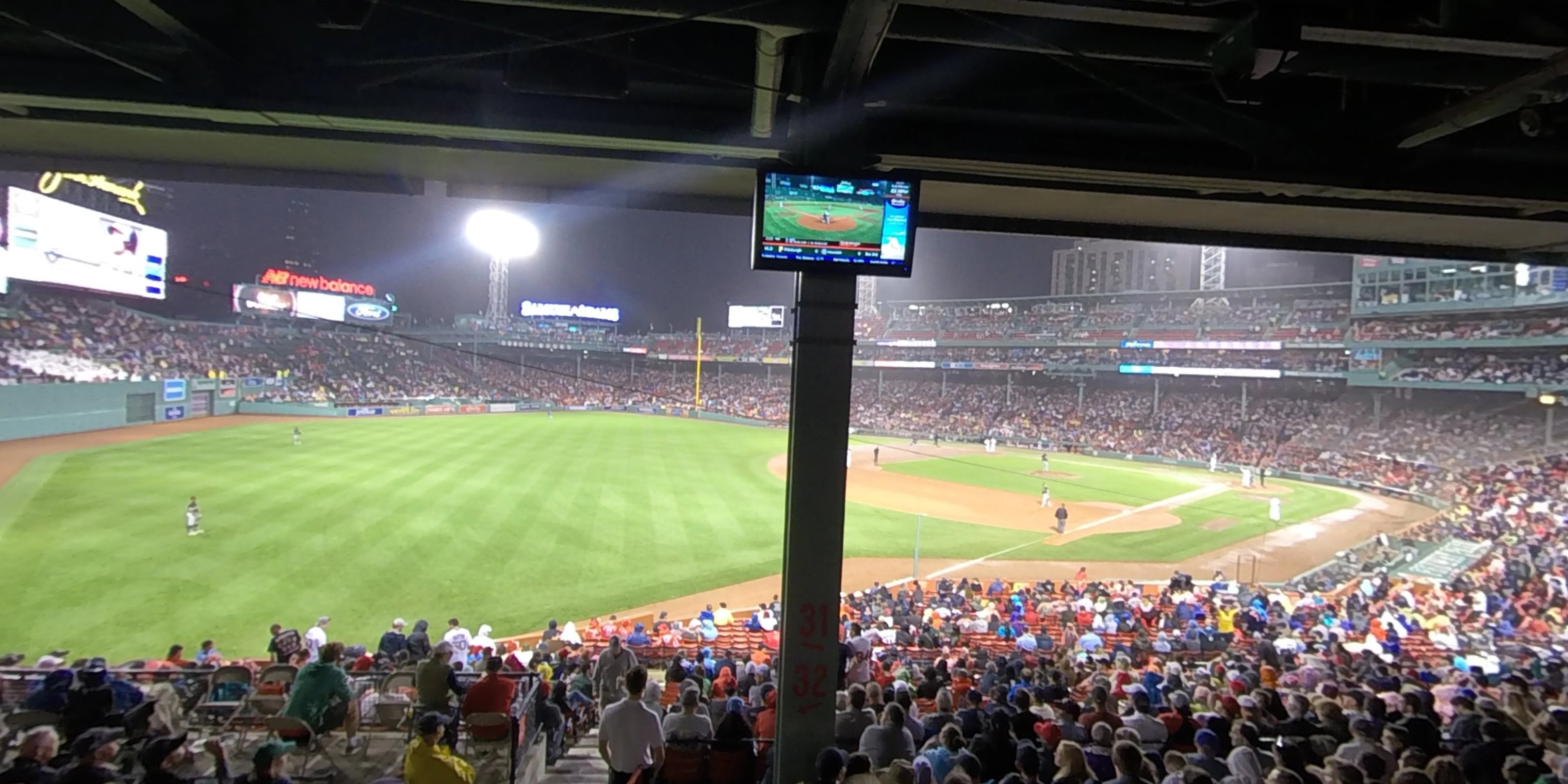 Fenway Park Grandstand 32
Grandstand 32 Seating Notes
Row Numbers
Rows in Grandstand 32 are labeled 2-18
An entrance to this section is located at Row 18
Seat Views & Related Photos
Ratings, Reviews & Recommendations
Safe from obstruction near the front
Grandstand 32, Row 2,4-5
The front rows of Grandstand 32 are smaller than most in the section due to the entry tunnel taking up space at the right side. The biggest benefit to these smaller rows is that they are don't have any seats near the right aisle where the views of the infield are more difficult. Therefore, if you can find a seat in Rows 5 and lower here, you'll have a great view of the infield no matter what seat number you get. Just try to avoid the left aisle in Row 3 as this is directly behind the support beam at the left side of the section.
Stick to the left half of the row
Grandstand 32, Row 7-18
Seats on the right half of Rows 7 and higher will have difficult views of the infield thanks to the support beam located at the right side of the section. But if you can get a seat closer to the left aisle, you can actually find some great value with a clear line of sight to all areas of the infield.
Grandstand Down the Line

(Seating Zone) -

Grandstand seating down the line at Fenway is an inexpensive way to take in a game at Fenway. Because you are relatively far away from the field, the numerous poles of the grandstand come into play wh...

"Right Next to the Monster"

(Grandstand 33) - -

If I leaned forward I could see home plate OK around the beam, but if I was just sitting back comfortably I couldn't see anything near the batters box. Seats 1 through 3 were even worse, so I felt really bad for the fans to my right. Seats 5 and higher have far superior views, but put you further ...

"New York Yankees at Boston Red Sox - Jul 28, 2019"

(Grandstand 9) -
Other Popular Seating Choices
RateYourSeats.com is the best way to search, compare and buy tickets. Select an event to find out why!