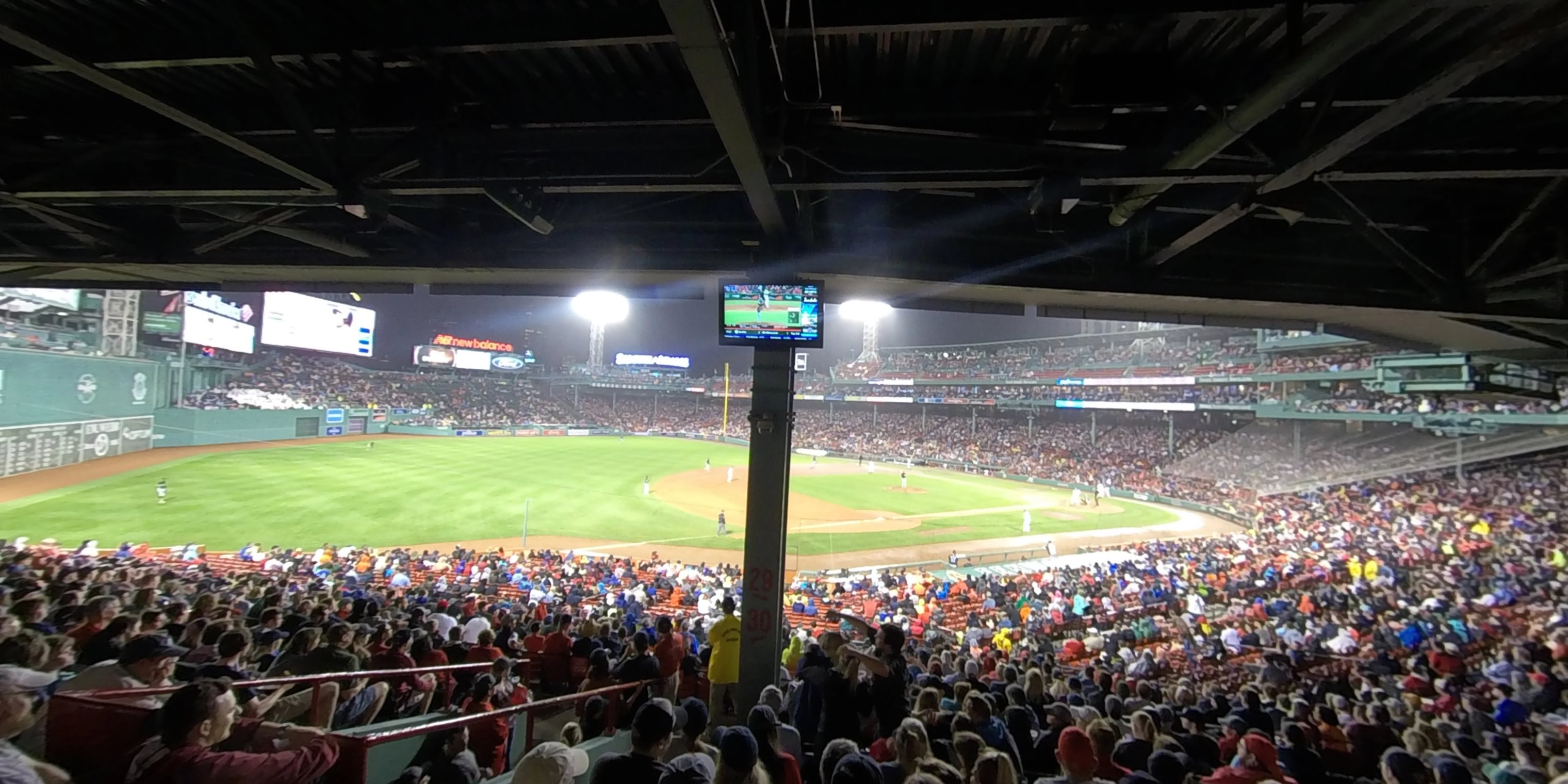 Fenway Park Grandstand 30
Grandstand 30 Seating Notes
Rows 13-18 are recommended for outstanding convenience
Rows 1-2,4-5 are recommended for unobstructed grandstand views
See all shaded and covered seating
Row Numbers
Rows in Grandstand 30 are labeled 1-18
Entrances to this section are located at Rows 1 and 18
Seat Views & Related Photos
Ratings, Reviews & Recommendations
Excellent Grandstand viewing position
Grandstand 30, Row 1-2,4-5
With a section entry tunnel occupying the far right side of the first 6 rows, you can find some excellent unobstructed views of the infield from almost any seat in these lower rows of Grandstand 30. Avoid Row 3 as the far left seat is right behind the beam, but otherwise any seat in Rows 1, 2, 4, or 5 will have surprisingly good views for the Grandstand.
Stay left for a clearer view of the infield
Grandstand 30, Row 7-18
Rows 7 and higher put you above the entry tunnel meaning you have the potential to be on the far right aisle where the views are incredibly difficult. Whenever possible, opt for seats closer to the left aisle but be sure to avoid the aisle seats themselves when sitting in Rows 7 and higher.
Grandstand Down the Line

(Seating Zone) -

Grandstand seating down the line at Fenway is an inexpensive way to take in a game at Fenway. Because you are relatively far away from the field, the numerous poles of the grandstand come into play wh...

"Slightly Obstructed, But Great"

(Grandstand 12) - -

Seat 7 was slightly obstructed by a pole, but overall they were great.

"Never Again!"

(Grandstand 29) - -

The view could not possibly have been any worse. The beam right in front of the seats was in terrible position, blocking any view of the batters box or home plate area. Had I been in seat 1 or 2, I could have seen some of home plate, although you'd be following the pitch through the beam as it mak...
Other Popular Seating Choices
RateYourSeats.com is the best way to search, compare and buy tickets. Select an event to find out why!