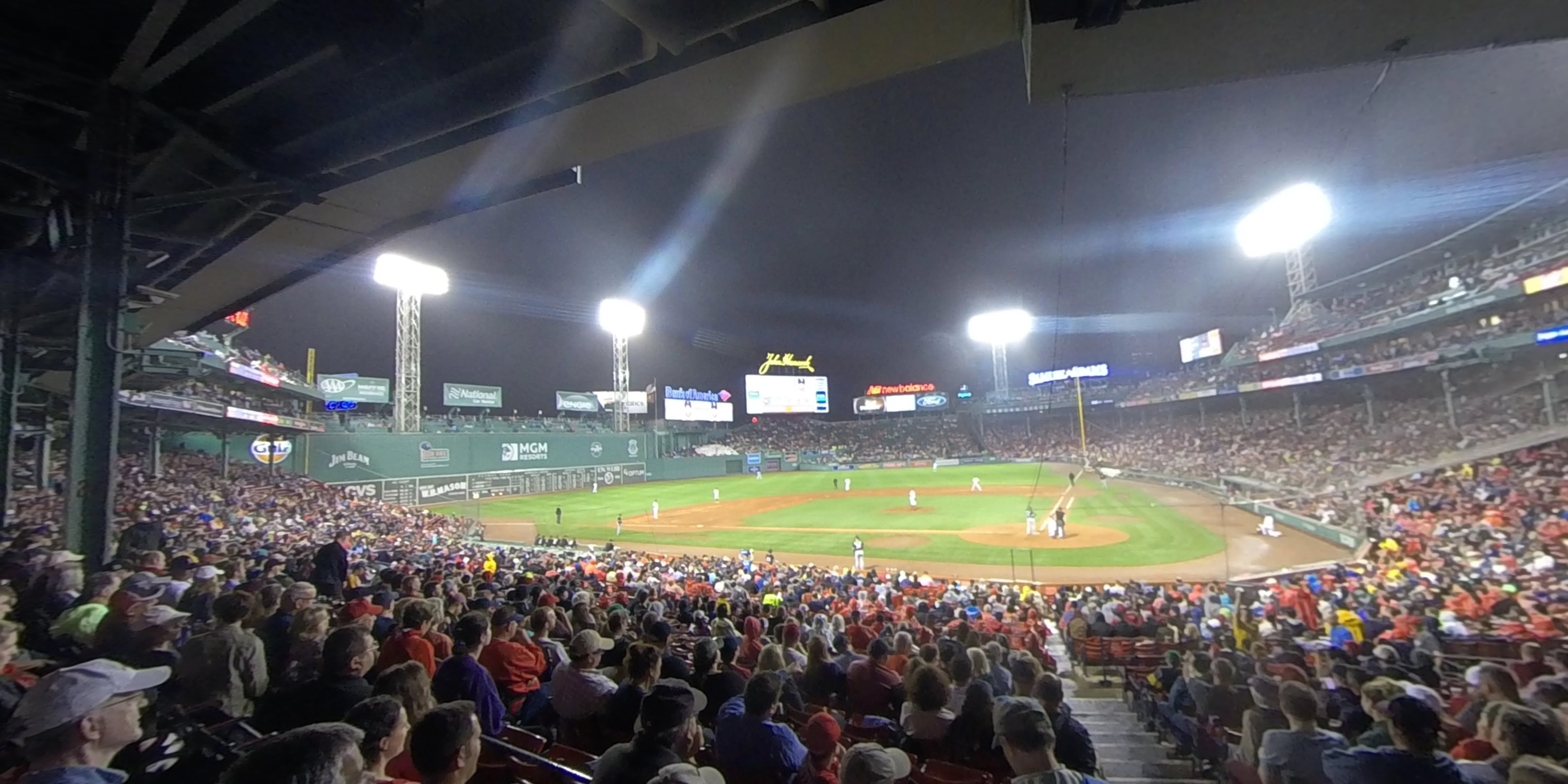 Fenway Park Grandstand 24
Grandstand 24 Seating Notes
Row Numbers
Rows in Grandstand 24 are labeled 1-18
An entrance to this section is located at Row 18
Seat Views & Related Photos
Ratings, Reviews & Recommendations
Great view, great concessions nearby, always a great crowd!
Grandstand 24
No obstructions in the first two rows
Grandstand 24, Row 1-3
Sitting in the first 3 rows of Grandstand 24 offer clear views to the majority of the infield. As you get higher in the section, the views begin to deteriorate thanks to the support beam in front of the left side of the section.
Tough views of pitchers mound and left side of the infield
Grandstand 24, Row 4-16
While the seats at the right side of Grandstand 24 will have excellent views of the entire field, seats near the left aisle in Rows 4 and higher will have a tough time trying to get an obstructed view of the pitchers mound and the left side of the infield.
Grandstand Infield

(Seating Zone) -

Grandstand seats, especially on the infield are the biggest gamble when it comes to obstructed seats. Even if you are not directly behind a support, you may encounter a pole when looking towards the p...

"Perfect Placement Between Beams"

(Grandstand 26) - -

My seat was three rows from the top of the grandstand level, so I went in expecting to have a beam directly in my line of sight and ruining my day at the ballpark. But much to my surprise and delight, my seats was almost perfectly positioned where the beam to my left was just beyond the infield dir...

"Great straight view"

(Grandstand 15) - -

No obstructions of infield. Pole to the right blocked some of the scoreboard, but no problem. Perfect for looking straight and not having to sit sideways. Under the canopy. Photos I uploaded are not zoomed to show accurate seating and angles.
Other Popular Seating Choices
RateYourSeats.com is the best way to search, compare and buy tickets. Select an event to find out why!