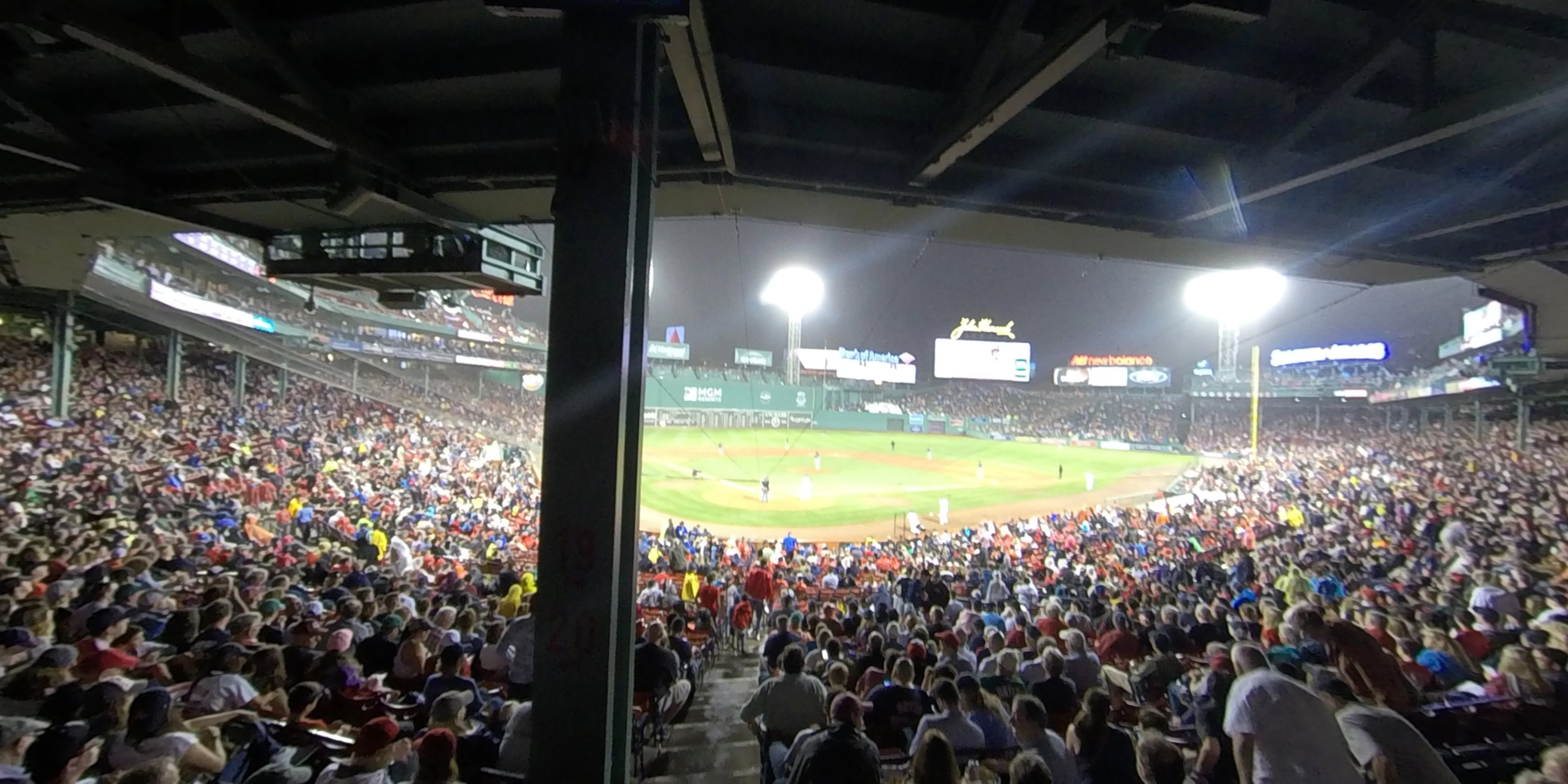 Fenway Park Grandstand 20
Grandstand 20 Seating Notes
Row Numbers
Rows in Grandstand 20 are labeled 1-18
An entrance to this section is located at Row 18
Seat Views & Related Photos
Ratings, Reviews & Recommendations
Eliminate viewing obstructions by sitting in Row 1
Grandstand 20, Row 1
The only row where you'll be safe from an obstructed view is Row 1. The beam at the right side of the front row doesn't impact the view for fans at the front, but will be endlessly frustrating for those on the right aisle in Rows 2 and higher.
Avoid the right aisle if you want to see either the pitcher or batter
Grandstand 20, Row 2-18
The beam at the right side or Row 1 could not be in a worse place for those sitting near the right aisle. You will struggle to see both the pitchers mound and the batters box - so avoid the seats near the right aisle at all costs. If you can find seats at the left side of the section though, you will be treated to excellent views of the game.
Grandstand Infield

(Seating Zone) -

Grandstand seats, especially on the infield are the biggest gamble when it comes to obstructed seats. Even if you are not directly behind a support, you may encounter a pole when looking towards the p...

"Not bad."

(Grandstand 23) - -

Good view. Next to seat 15 which has a partially obstructed view.

"Avoided the Pesky Grandstand Obstructions!"

(Grandstand 22) - -

The only place where the beams impact the view from this section and row is if you're sitting in seats 1 through 4, otherwise you don't have to worry about having an obnoxious obstruction in your way. Head on views of the pitchers mound, batters box, and center field scoreboard were very good, al...
Other Popular Seating Choices
RateYourSeats.com is the best way to search, compare and buy tickets. Select an event to find out why!