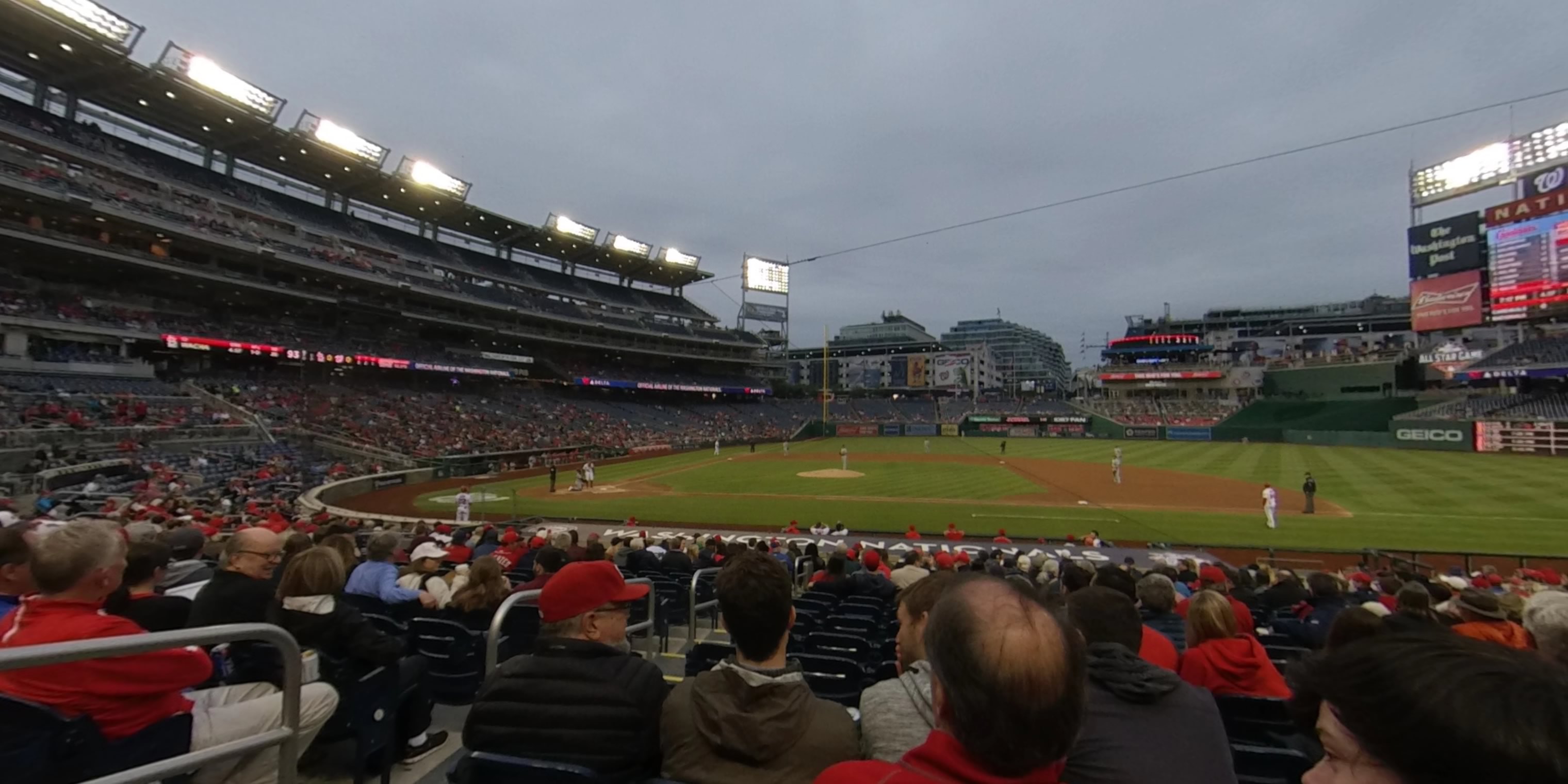 Nationals Park Section 129 - Washington Nationals
Section 129 Seating Notes
Row Numbers
Rows in Section 129 are labeled D-Z, AA-WW
An entrance to this section is located at Row WW
When looking towards the field, lower number seats are on the right
Seat Views & Related Photos
Ratings, Reviews & Recommendations
Row D is the first row behind the Nationals dugout in Section 129.
Section 129, Row D
Front of sections 116-129 are behind the netting
There is some amount of netting or screening in front of sections 116-129. The height and coverage of netting or screening will vary by section.
Dugout and Infield Box

(Seating Zone) -

Field Level Infield offer some of the best views of any non-premium seating section in National Park. Located on the lowest tier of the stadium and behind the dugouts keep fans close to the action an...

"Great, unobstructed view"

(Section 128) - -

Really close to the on deck circle, home plate and the dugout. Great seats for a game.

"Great seats to watch the game from the home team side!"

(Section 130) - -

Great view of the field, first base side. Not the best seat for getting a ball as most of the balls come up from the dugout and these are about 10 seats down the first base line from there. But, better field view and all of the action at 1st base than any in the park.
Other Popular Seating Choices
RateYourSeats.com is the best way to search, compare and buy tickets. Select an event to find out why!