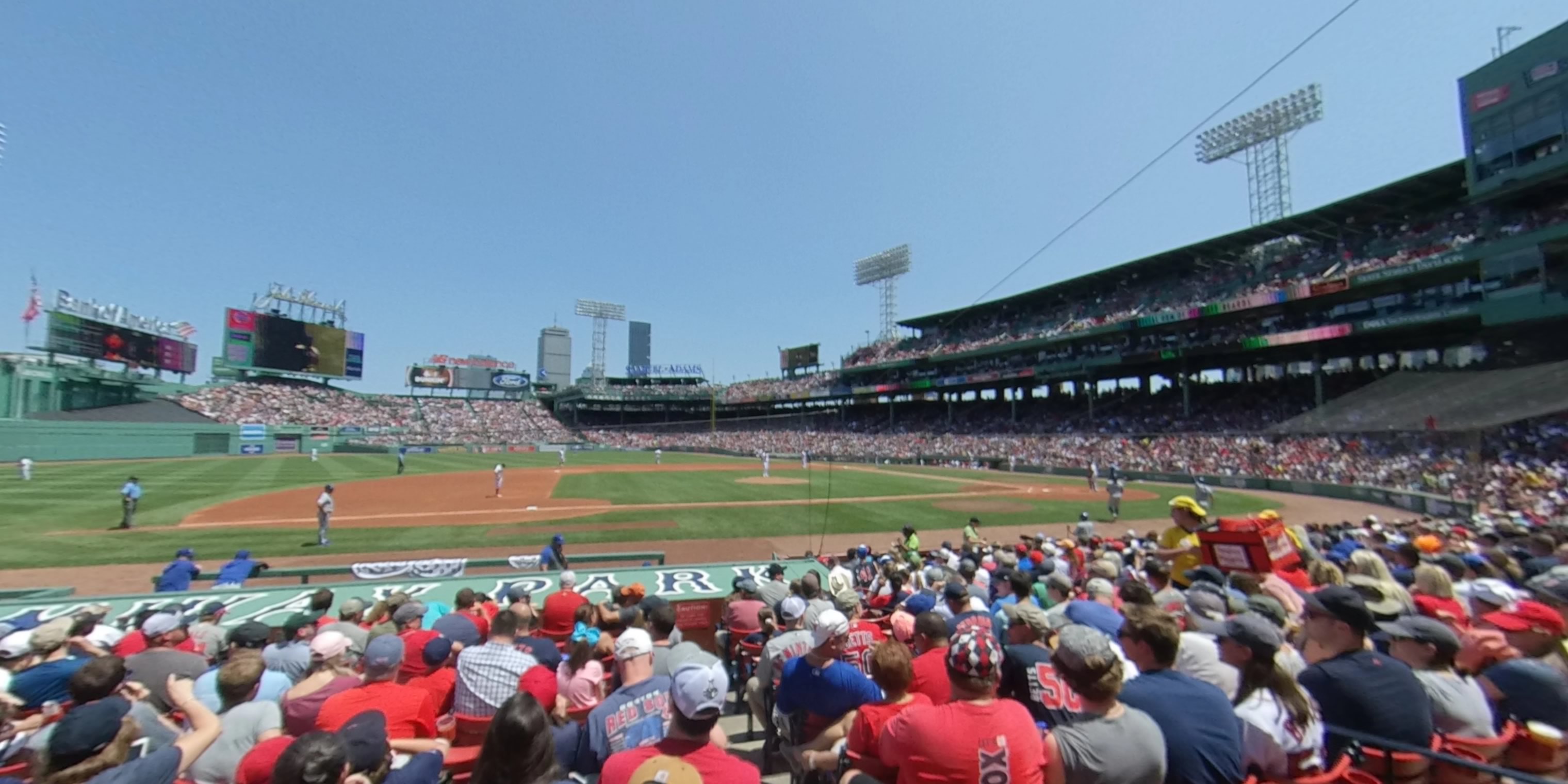 Field Box 62 Seating Notes
These seats are located behind the visitor dugout
Rows C-H are recommended for visiting team fans
Row Numbers
Rows in Field Box 62 are labeled A-M
Seat Views & Related Photos
Ratings, Reviews & Recommendations
Row C is the first row behind the visitor's dugout in Section FB62.
Field Box 62, Row C
Front of sections 9-79 are behind the netting
There is some amount of netting or screening in front of sections 9-79. The height and coverage of netting or screening will vary by section.
Field Level Infield

(Seating Zone) -

Field Level seats on the infield are among the best for seeing the entire field without paying for the upscale amenities of the Dugout Box seats in front of them. Sections 39-48 are closest to home pl...

"Great Access and Sight Lines"

(Field Box 49) - -

Awesome view from an aisle seat almost right behind home plate (a tad closer to the visitors dugout). The seats have a really good viewing angle into the Red Sox dugout, and nice head on views of the center field scoreboard. The only area that doesn't have an excellent view is down the left field ...

"Great view"

(Field Box 38) - -

Great view of the game. Only pain is the people who seat hop.
Other Popular Seating Choices
RateYourSeats.com is the best way to search, compare and buy tickets. Select an event to find out why!