Texas A&M Gameday Guide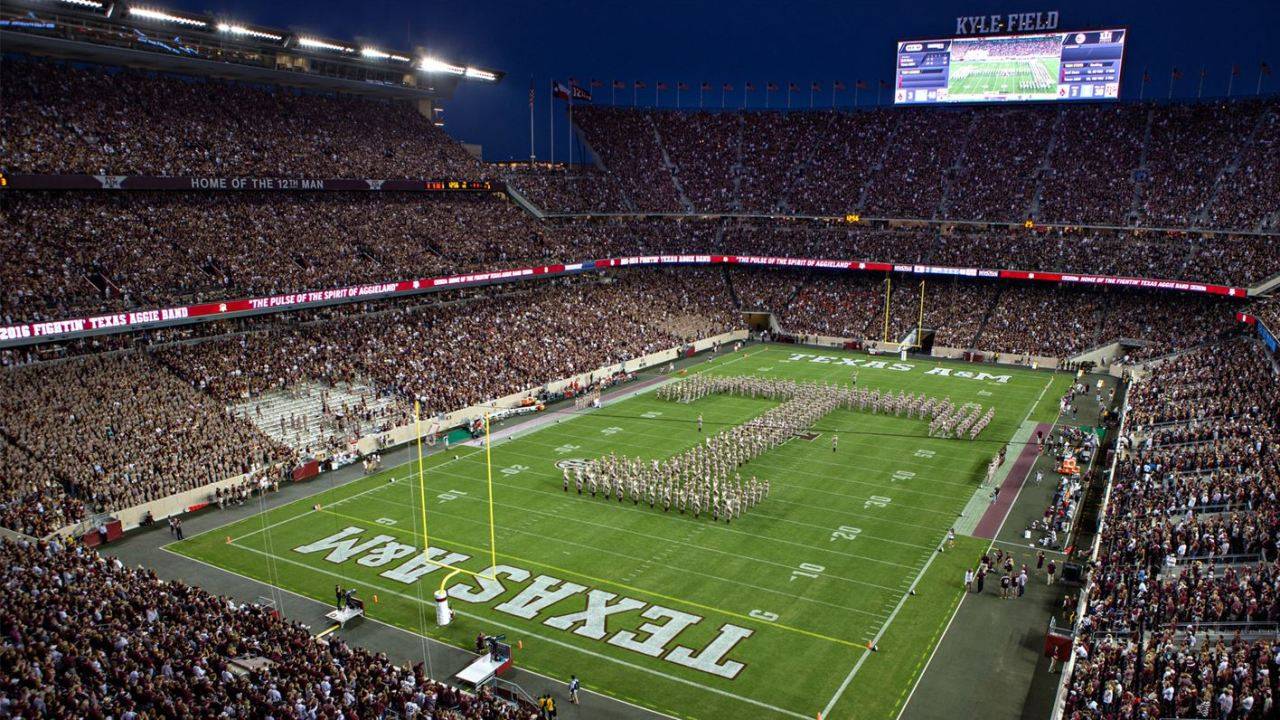 Tailgating at A&M
Tailgating at Kyle Field before an Aggies game is a time-honored tradition down in College Station, Texas. Aggie fans enjoy their tailgating as much as anyone and Kyle Field aims to make everyone feel welcome.
On game days fans will be allowed to tailgate starting at 7:00 AM—in conjunction with the parking lot opening times. There are a number of tailgating locations around Kyle Field with grass tailgating areas and reserved tailgating areas. Check out this very helpful interactive map from Texas A&M to see the exact tailgating locations.
One of the most popular spots for Aggie fans to tailgate is Aggie Park. Located across the street and just east of Kyle Field, Aggie Park is the spot for all fans to congregate before kickoff. This is one of the grass tailgating areas and fans can bring their tents and enjoy some BBQ and pregame activities. Some rules to keep in mind for tailgating in Aggie Park include: the use of recreational generators is permitted, BBQ grills on trailers are not allowed, no driving or parking is allowed on the green spaces, and tailgating supplies must be carried from the designated loading areas.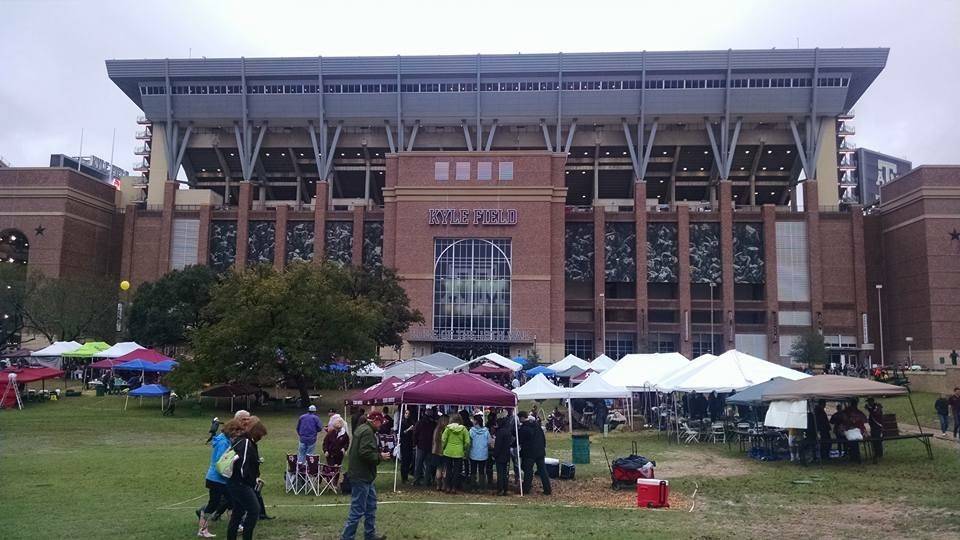 For more information about tailgating at Kyle Field please refer to the Texas A&M's official website. And if you are looking to purchase tailgating packages check out the Tailgate Guys.
When to Arrive at Kyle Field on Gameday
Kyle Field is one of the best college football stadiums in the country, so you can be sure that on gameday the crowd is always big. The stadium can hold just over 100,000 fans and is the third largest U.S. stadium in terms of capacity. Knowing that there will be a lot of people on gameday it might be a good idea to try and arrive early.
If you are tailgating you will probably be there early anyway, but what about the fans that want to go straight to the stadium and into their seats? Luckily, the stadium opens 90 minutes prior to kickoff for every Texas A&M football game. Kyle Field has over 10 entry points to get into the stadium, but your ticket should tell you which entrance you should be using. Some entrances are designated for specific groups of ticket holders, so be sure to take a good look at your ticket to confirm which entrance you are supposed to enter.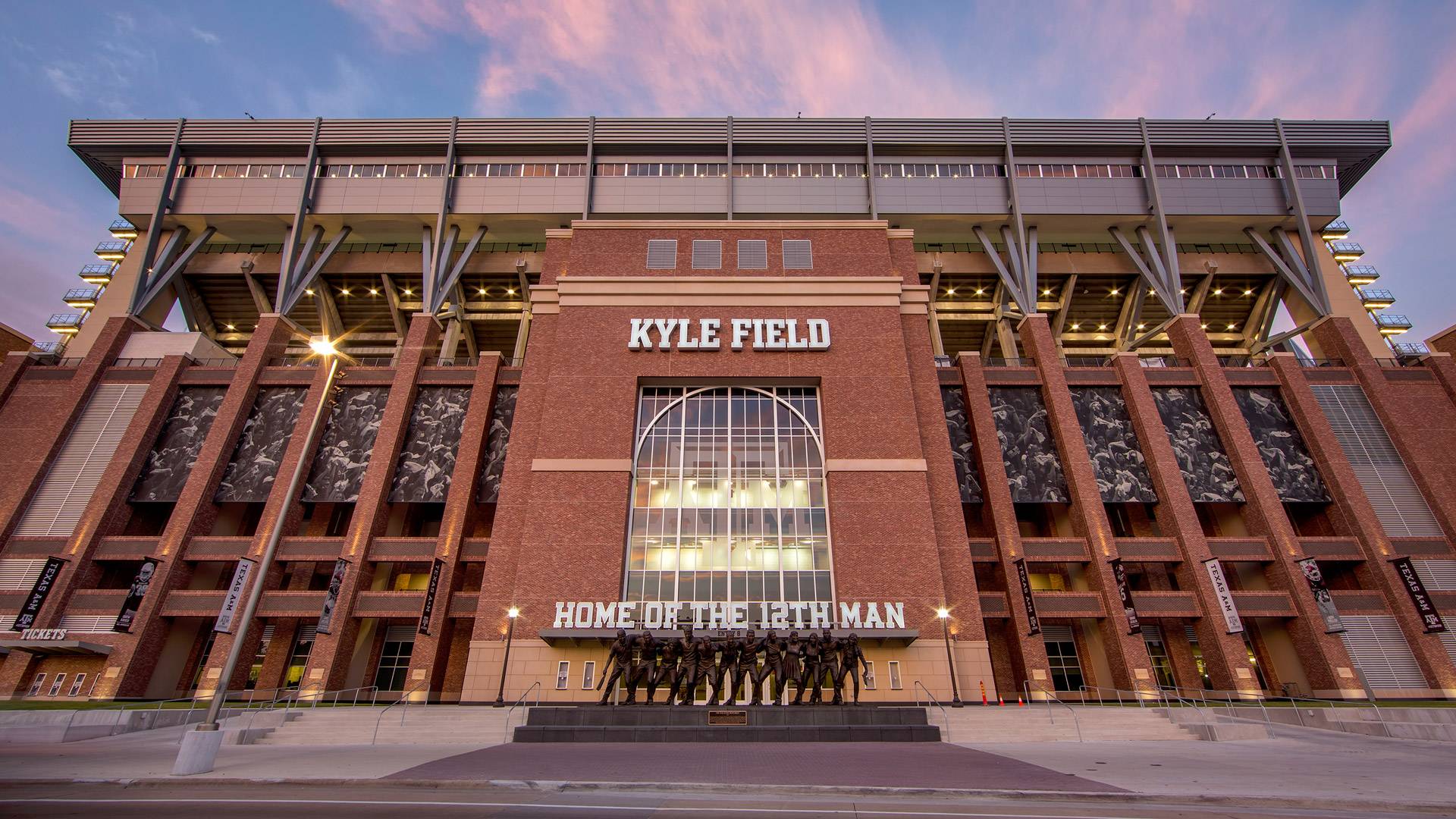 With a stadium that could at any point have over 100,000 people on gameday, it is a good idea to beat the crowd, get through security, and into your seats before kickoff. For more information about the specific entry points check out Texas A&M's official gameday guide.
Finding Parking at Kyle Field on Gameday
Parking at Kyle Field is abundant, but it can get confusing since there are so many places to park around the stadium. For this reason, you might want to consider pre-pay parking. Pre-pay parking is available in lots 37/49, 43, and 115. Lot 43 is going to be the furthest away from Kyle Field. Lots A, B, C, and D are going to be the closest parking lots to Kyle Field, with Lot A being directly on the west side of the stadium.
There are over 20 parking lots around Kyle Field and it can honestly get overwhelming when deciding where to park. Thankfully, you can refer back to the handy interactive parking map provided by Texas A&M. And if you are interested in purchasing pre-pay parking, Texas A&M has you covered there as well. For each home game you can purchase parking spaces before the game and have it reserved. Kyle Field's official pre-pay parking can be found on their transportation services page.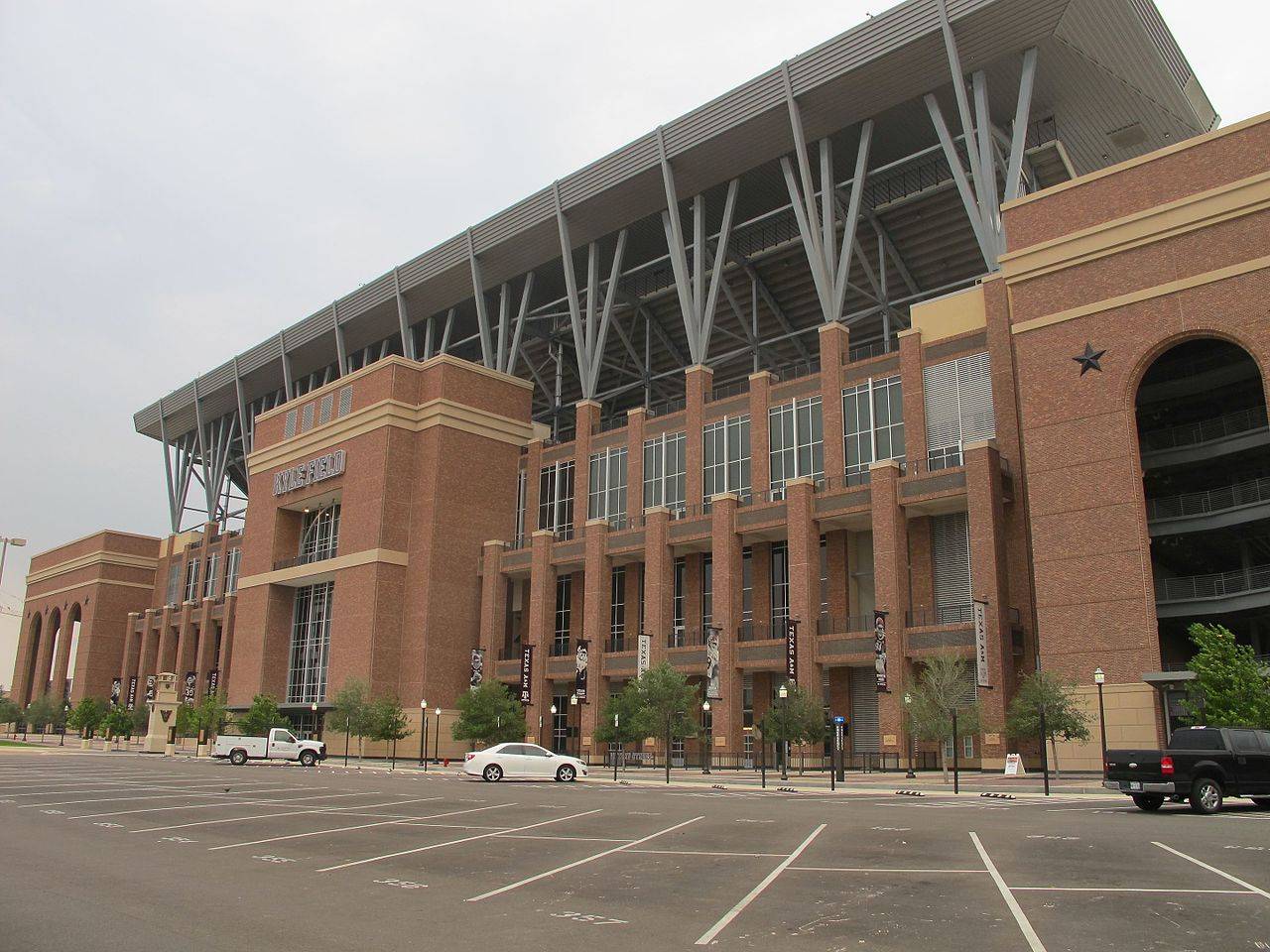 When you are going out to Kyle Field on gameday there is plenty of parking available to you. Comparing parking prices and garage locations will go a long way to ensure you get the best parking for gameday. Another thing to keep in mind is that the streets near and around Kyle Field will be pretty much closed off, so it is best to arrive early when looking for parking.