400 Level Standing Room Only Tickets at FedExField
400 Level Standing Room Only Seat Views
Features & Amenities
Standing Room Only sections on the Upper Level of Fedex Field are located behind the endzones on the highest tier of the stadium. Tickets in these sections do not include seats, but they do reserve your spot in the standing room only areas that feature a railing to lean on while watching the game.
There are 4 tiers in each SRO section, starting at Row 8 on the first tier, Rows 9-10 in the second tier, Rows 11-12 in the third tier, and Rows 13-14 in the fourth and highest tier. Row 8 features only a single railing to lean against while all other rows have a railing and a thin ledge for setting down your food and beverages.
If you don't mind standing, these seats are a great option for socializing during the game.
Note: These seats are highlighted on the map
Interactive Seating Chart
400 Level Standing Room Only Photos
400 Level Standing Room Only Seating Chart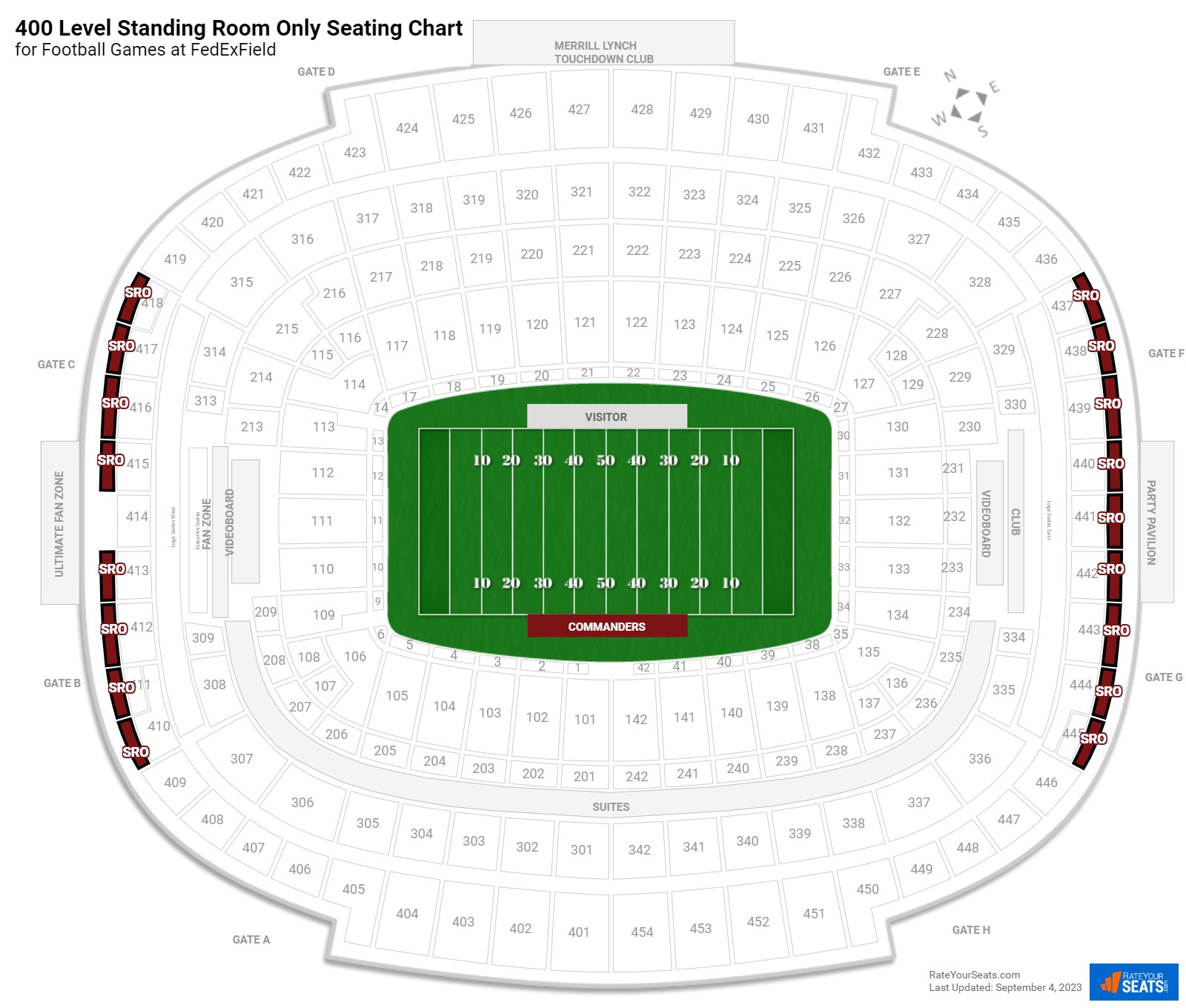 400 Level Standing Room Only Reviews
More Seating at FedExField