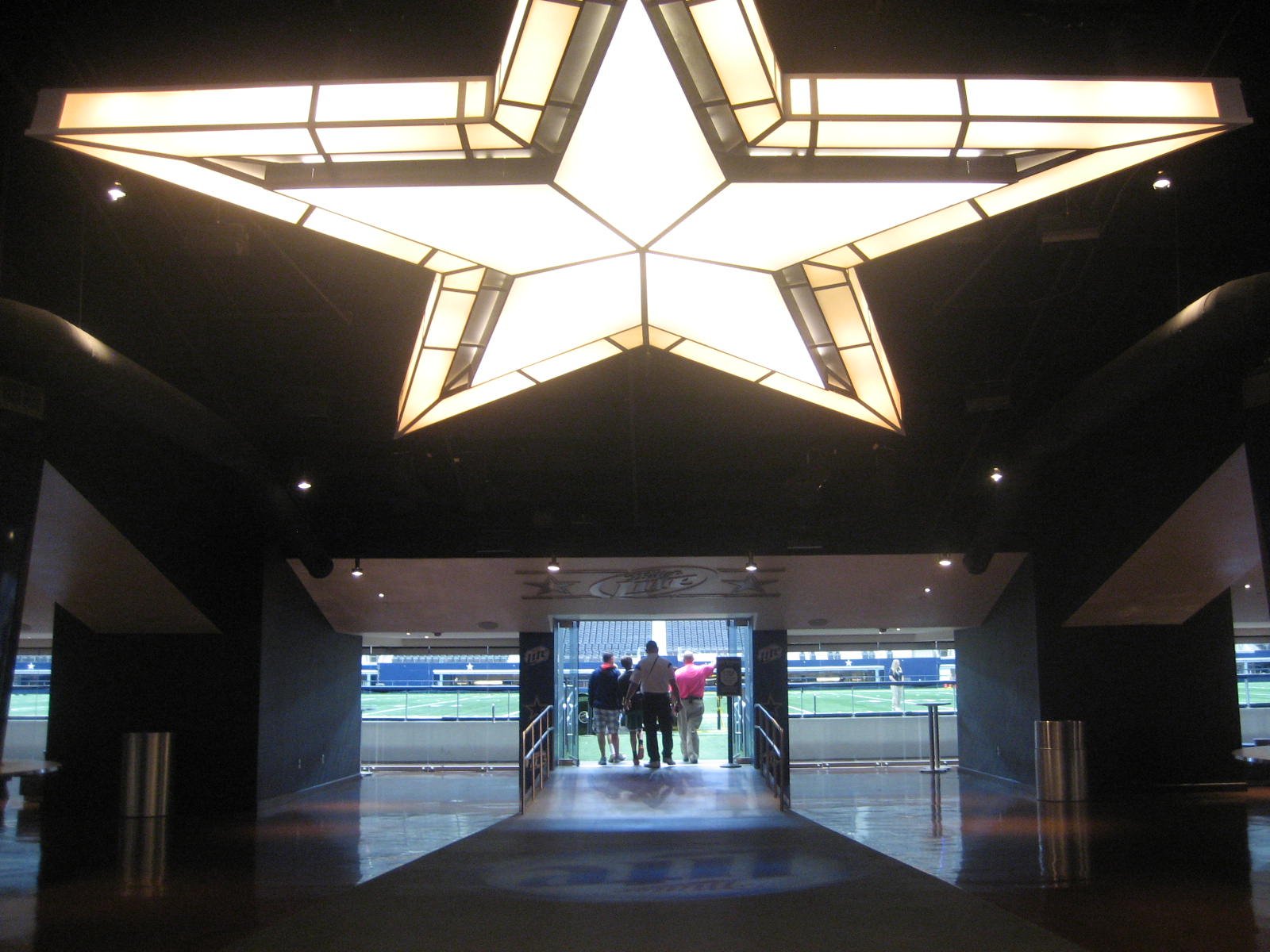 Best Seats for Impressing a Guest at AT&T Stadium
Recommended seats are highlighted on the map
Other than the Event Level Suites located right at Field Level, you won't find a more luxurious spot in AT&T Stadium than in the Founders Club sections on the 200 level. These ultra premium options not only have ideal viewing height from the second seating tier, but also put you directly on the 50 yard line in sections C210 and C235! You'll enjoy great padded seats which are wider than most, and more importantly, you have access to the Founders Club lounges where food and beverage are all inclusive! To top it off, Founders Club seats also get you access to the field level club lounges where you can watch the players move between the locker room and the field! Don't be shocked to see these tickets being sold at some of the highest prices in the stadium, as the combination of perfect view and first class benefits keeps these seats in high demand!
Similarly, the 50 yard line seats on the 100 and 300 levels are other spots to consider if you're looking to impress. Both these areas feature access to a dedicated club lounge and wider padded seats, but unfortunately won't have the same all-inclusive experience as the Founders Club. If you prefer being closer to the field, opt for rows 15 and higher in sections C110-C111 and C135-C136 as you'll have a better viewing height for seeing over the sideline compared to the lower rows here. But if you want the better view of the enormous videoboards, go with rows 7 and higher in Mezzanine Club sections C310-C311 and C334-C336.
If you're working on a tighter budget but still looking for an impressive option, try searching in the lower rows of upper tier sections 410-414 and 441-445. The views of the action on the field aren't the best, but as these are a part of Loge Seating, you and your guest will enjoy more comfortable padded seating while staying right near the middle of the field. These seats are also no more than 6 rows from the concourse, making it a breeze for your group to move about between the seats and nearby amenities. Add in an excellent view to the monstrous videoboard, and you're left with a strong option for an impressive experience on a budget. - RateYourSeats.com
Recommended Ticket Locations
Rows 15-22 in Sections C110, C111, C135 and more
Amazing 50 yard line views!
Hall of Fame Club amenities
Closest midfield seating
Sections C210 and C235
All-inclusive food and beverage!
Perfect views at the 50 yard line
Ideal elevation for seeing all areas of the field
Rows 7-16 in Sections C310, C311, C335 and more
Right at the 50 yard line with excellent views!
Mezzanine club features wider padded seats and lounge access
Top notch viewing to the sideline videoboards
Rows 1-6 in Sections 410, 411, 412 and more
Desirable sideline viewing angles near midfield
Comfortable padded seating
Excellent views of the massive videoboards
Other Popular Seating Choices
RateYourSeats.com is the best way to search, compare and buy tickets. Select an event to find out why!