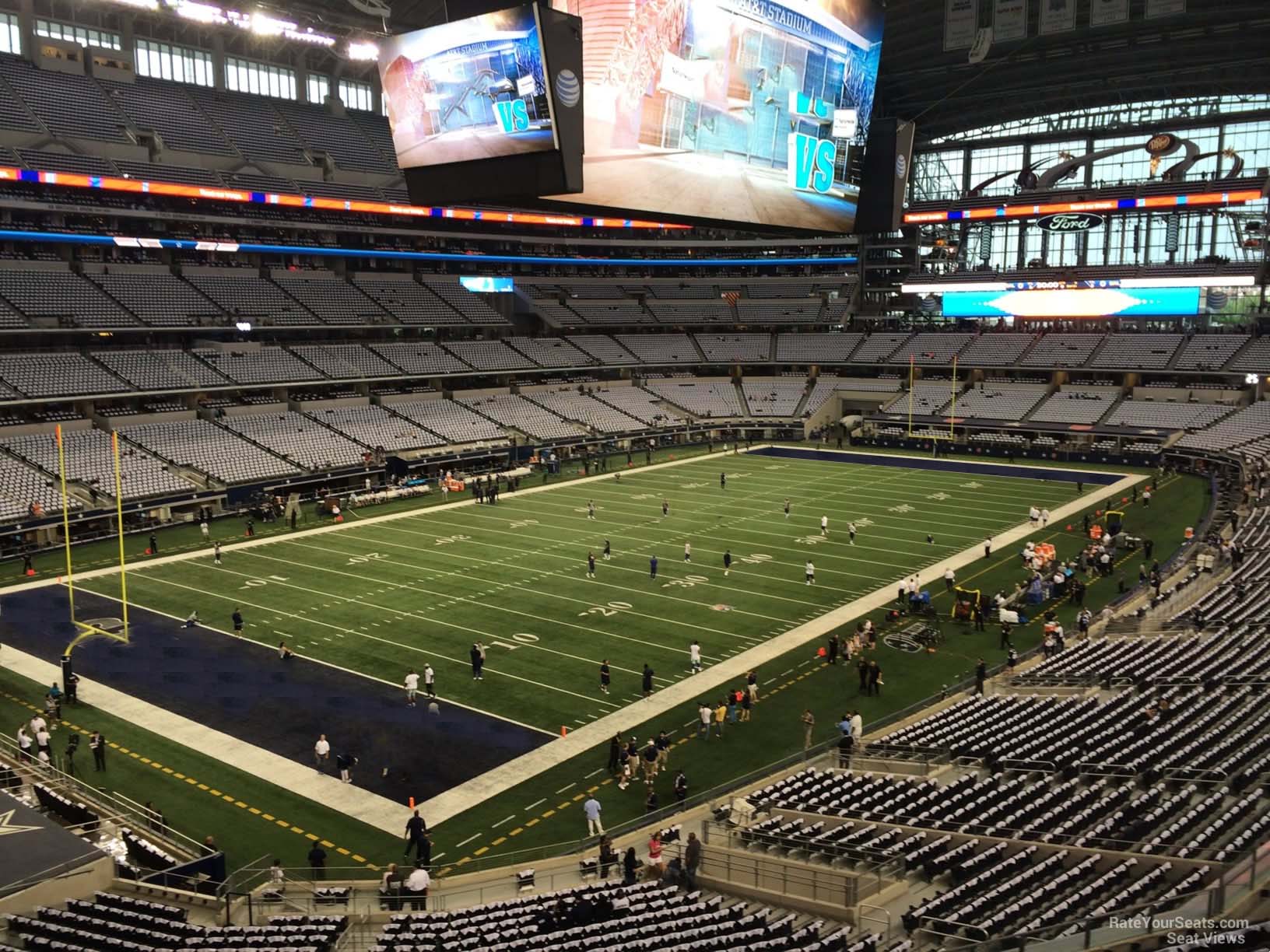 Best Seats for Kids and Family at AT&T Stadium
Recommended seats are highlighted on the map
AT&T Stadium offers a plethora of different seating options for watching a football game, often making it difficult to figure out where the best spots will be if you're looking to bring your family to a game. Our recommendations are focused on areas where you won't have to spend an arm and a leg on tickets, and those convenient spots where you can easily access the seats while also staying close to a number of amenities.
Among our favorite options for bringing the family to AT&T Stadium are the 300 level sections at the northeast and southwest corners (sections 341-343 and 316-318). Seats here keep you close to a family restroom, women's and men's room, and a number of concessions. Being on the third seating tier also keeps ticket prices more affordable, while avoiding having to go all the way to the top on the 400 level. When possible, opt for seats in sections 316 and 341 as these feature fewer seats per row, making it far easier to move to and from the concourse.
Another great option which will keep the outing convenient for you and your crew are the 200 level sections neighboring the sideline club seating options (sections 205, 215, 230, and 240). You won't have to pay those premium club prices, but you still get a very nice view of the field and great angle to massive videoboards. Seating rows here are also some of the smallest you can find in the non-premium sections, with no more than 12 seats in each row. Search for tickets in rows 6 and higher and you'll also be no more than a 10 row walk between your seats and the concourse.
Lastly, if your little ones just want to check out those truly impressive videoboards, consider targeting your search in the lower rows of the 400 level sections along the sidelines. Just be sure to stick with rows 1-6 when searching here (sections 409-415 and 440-446) as doing so will keep you in the lower portion of the section and help avoid a more treacherous walk to the seats in the higher portion. The kids will love the head on, eye level views of the giant video screens, while parents will enjoy the affordable ticket prices and convenient, easy access to all the amenities on the concourse. Seats in sections 410-414 and 441-445 are also known as Loge seats, which will get you a more comfortable padded seat, but will also be bit more expensive than the options just beyond the Loge. - RateYourSeats.com
Recommended Ticket Locations
Sections 316, 317, 318 and more
Close to family restrooms, regular restrooms and escalator
Still have good views of the large videoboard to keep everyone engaged
More affordable ticket prices without being on the highest seating tier
Rows 1-6 in Sections 409, 410, 411 and more
More affordable seating on the 400 level
Sideline perspective with head on views to massive videoboards
Close to the upper level concourse
Rows 6-15 in Sections 205, 215, 230 and more
Small seating sections make it easier to move in and out
Within 10 rows of the concourse entry tunnels
Other Popular Seating Choices
RateYourSeats.com is the best way to search, compare and buy tickets. Select an event to find out why!
Event Schedule
Cowboys
Other Football
Concert
Other