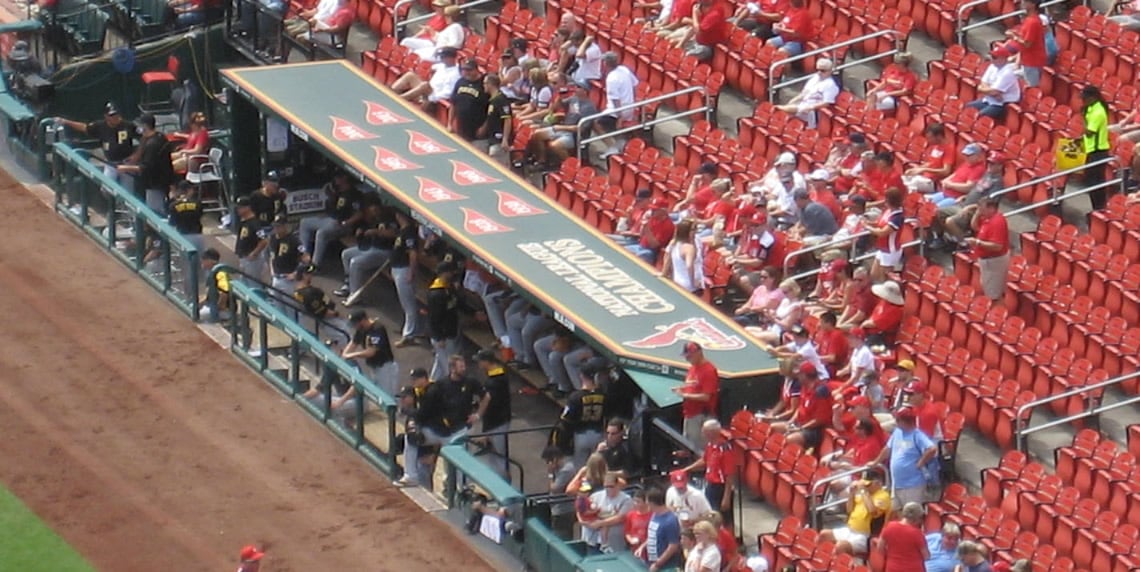 Best Seats for Visiting Team Fans at Busch Stadium
Recommended seats are highlighted on the map
St. Louis is known for having some of the most knowledgeable and friendly fans in all of baseball. It's not uncommon for visiting team fans to be warmly welcomed into Busch Stadium. As a result, almost any area of the ballpark is ideal for an away team fan – unless, of course, you're a fan of the Cubs.
If being close to your favorite players is your goal, you'll want to sit behind your team's dugout or near the visitor bullpen. Because the bullpens are located in the outfield, there is a large cost discrepancy between the two areas. If your budget allows it, first consider seats in sections 155-158 behind the visitor dugout where Row D is directly behind the players. For a cheaper option, try sections 189-193 in the left field bleachers where the visiting pitchers warm up before and during the game. - RateYourSeats.com
Recommended Ticket Locations
Rows D-L in Sections 155, 156, 157 and more
Seats within 8 rows of the visitor dugout
See the players up-close as they warm up and enter/exit the dugout during the game
Outstanding views to all areas of the ballpark
Sections 189, 191 and 193
Watch the pitchers as they warm up in front of sections 189-191
Close to St. Louis local bar stands, including the Whiskey House and 1876
Ratings, Reviews & Recommendations
"The Visitor Bullpen is in Front of Sections 189-191"

"Row A is the first row behind the visitor's dugout in Sections 156-158."

"The Visitor Bullpen is in Front of Sections 189-191"
Other Popular Seating Choices
RateYourSeats.com is the best way to search, compare and buy tickets. Select an event to find out why!