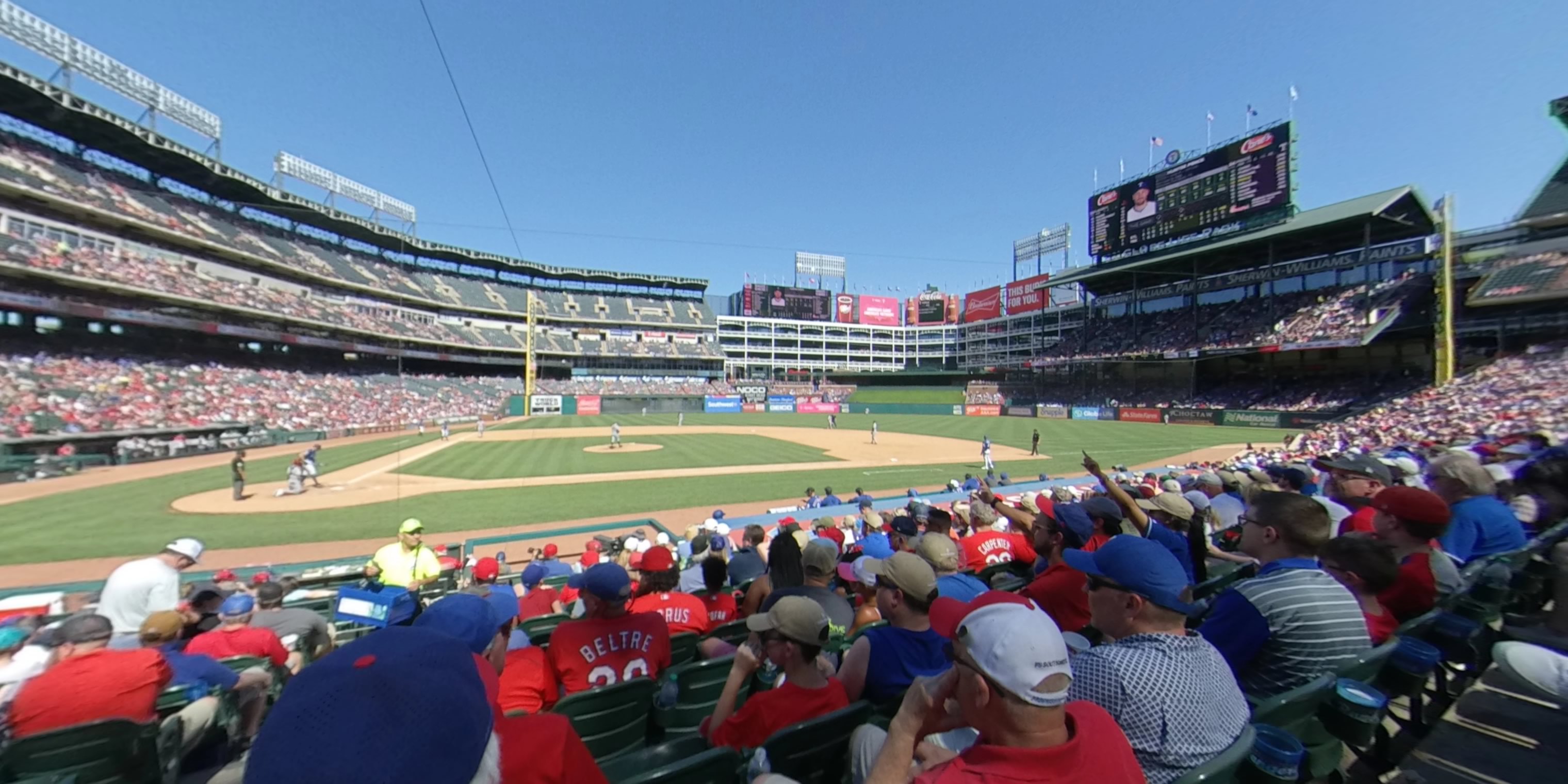 Globe Life Park Section 33
Row Numbers
Rows in Section 33 are labeled 4-32
An entrance to this section is located at Row 32
When looking towards the field, lower number seats are on the left
Seat Views & Related Photos
Ratings, Reviews & Recommendations
Row 4 is the first row behind the Rangers dugout in Section 33.
Section 33, Row 4
Lower Level Infield

(Seating Zone) -

Lower Level Infield seats are among the best seats at Rangers Ballpark. Sections 32-34 are behind the Rangers dugout, while 18-20 are behind the visitor's dugout.

For a great view of the ga...

"In shade, but obstructed"

(Section 125) - -

There is a partial obstruction with these seats. They are in shade and still relatively close, so there is that. I'd recommend a few rows down. These are the back row of the section.

"Great view of field and stadium"

(Section 27) - -

These were great seats for $53 each. If I had only one warning, be prepared to be hot if it's an early afternoon game. Ours was in the sun until about the middle of the third inning. If comfort is king, the seats farther down behind the first base line up under the canopy seem to be the way to go.
Other Popular Seating Choices
RateYourSeats.com is the best way to search, compare and buy tickets. Select an event to find out why!