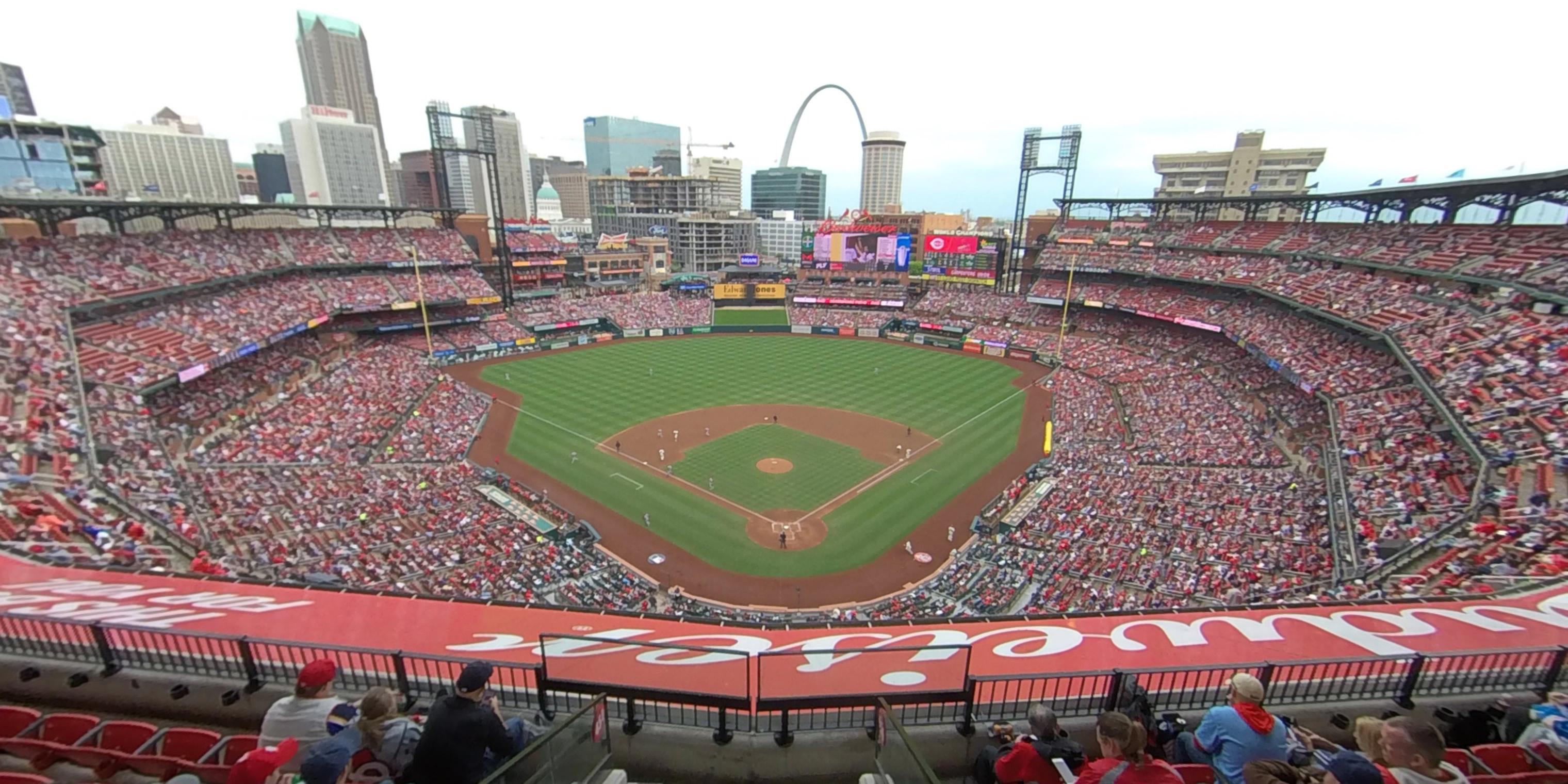 Busch Stadium Section 450
Section 450 Seating Notes
Row Numbers
Rows in Section 450 are labeled 1-8
An entrance to this section is located at Row 1
Seat Views & Related Photos
Ratings, Reviews & Recommendations
Terrace Infield

(Seating Zone) -

The Terrace Level Infield is located on the highest deck at Busch Stadium and are the furthest set back of any sections at the ballpark. With some of the furthest views to the field and high exposure...

"Better than most upper decks, but not great"

(Section 442) - -

By splitting the upper deck into the 300s and 400s, the Cardinals made it a lot easier to get to these seats. Even though these are fairly close to the top, the walk up the stairs is no problem. And you'll want to be in one of the upper rows here as they provide shade and are covered. These seats...

"The bad side of Row 4 in Section 452"

(Section 452) - -

In Row 4, seats 1-9 are the first row in the section behind the Budweiser banner. First row sounds great -- except that the railing is right in the way. Seats 10 and higher on the left side of the section are the actual fourth row and won't be obstructed by the railing. The view of the arch is gr...
Other Popular Seating Choices
RateYourSeats.com is the best way to search, compare and buy tickets. Select an event to find out why!