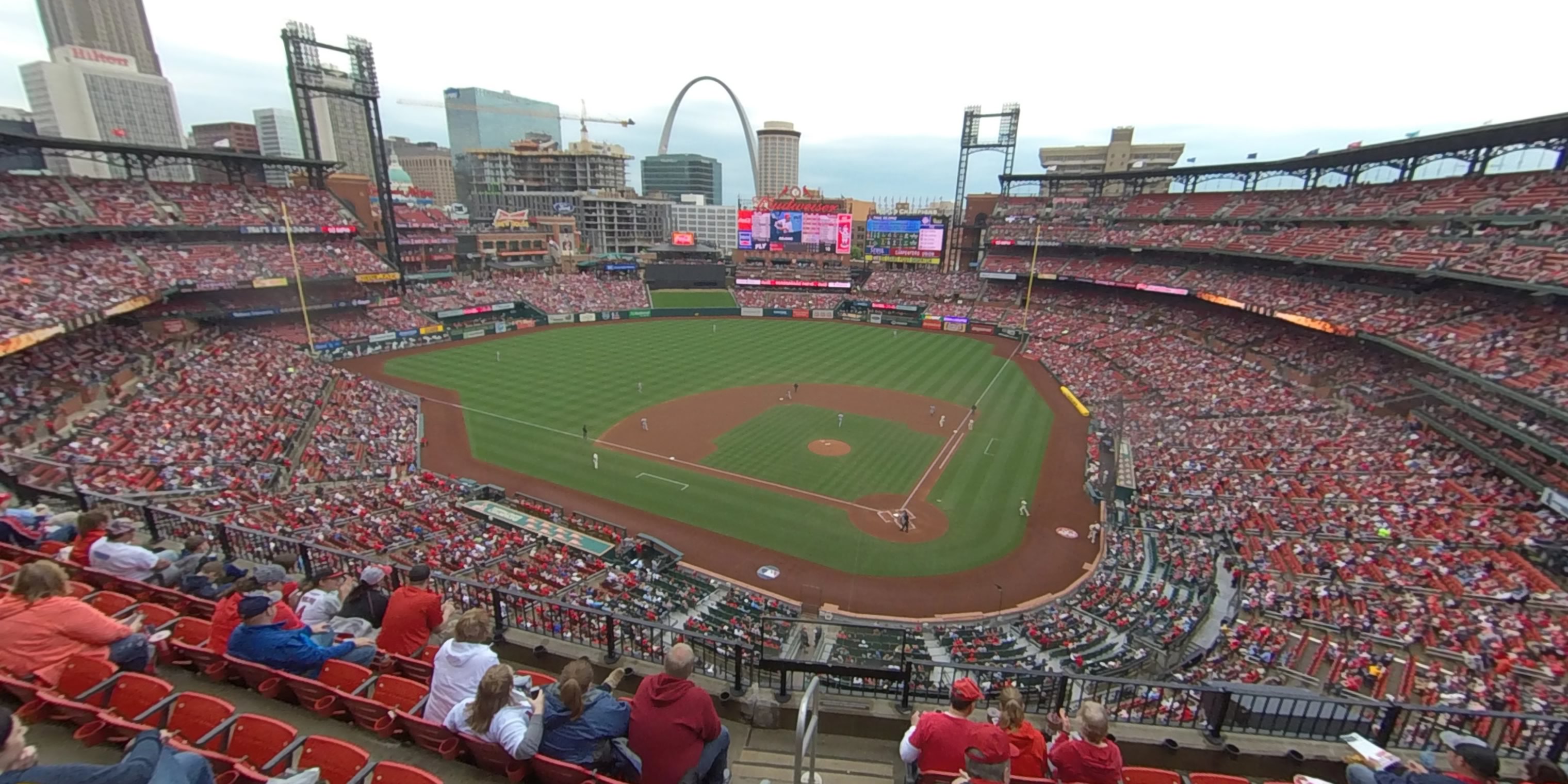 Busch Stadium Section 353
Section 353 Seating Notes
Row Numbers
Rows in Section 353 are labeled 1-6, WC
An entrance to this section is located at Row WC
Seat Views & Related Photos
Ratings, Reviews & Recommendations
Pavilion Infield

(Seating Zone) -

The Pavilion Level shares the upper deck of Busch Stadium with the Terrace level, however Pavilion seating is located closer to the field. These seats provide a better view than the Terrace, but the ...

"Steps Away From Restrooms and Concessions"

(Section 345) - -

You would be hard-pressed to find a seat closer to restrooms and concessions. Row 9 is the last row and seat 1 is on the aisle closest to home plate. Very good view of home plate, though a glass partition might slightly obstruct home plate views for smaller fans. Very good view of the arch, down...

"Just OK"

(Section 360) - -

Not A lot to complain about, other than wishing I was closer. Clear view of the whole field and everything else. Pretty close to restrooms and a food stand nearby. There's also an entrance on the lower level right by these seats. So if you plan it right, you can get in and out really easily.
Other Popular Seating Choices
RateYourSeats.com is the best way to search, compare and buy tickets. Select an event to find out why!