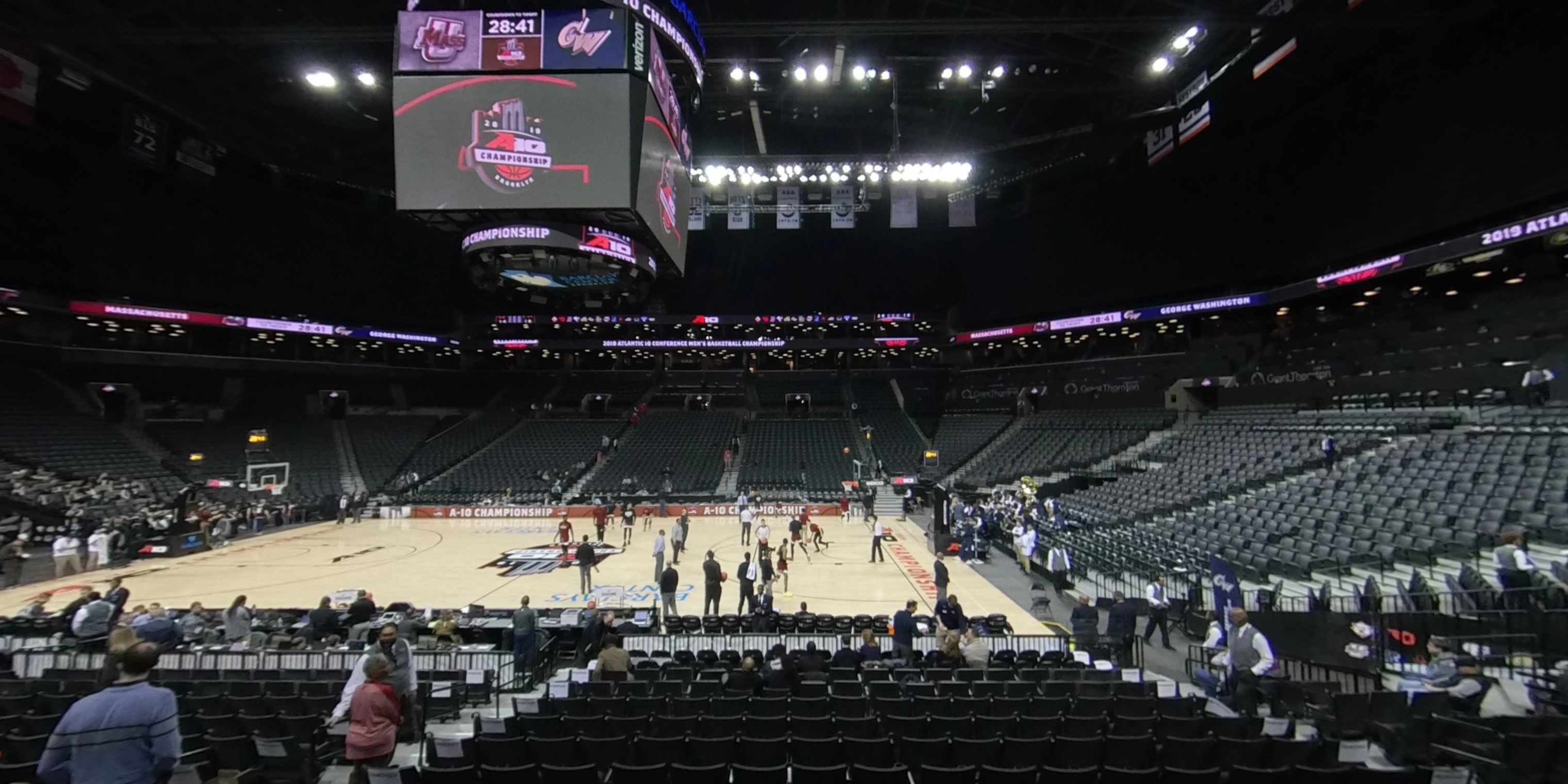 Barclays Center Section 7 - Brooklyn Nets
Section 7 Seating Notes
These seats are located behind the Nets bench
Rows AA-BB, A-E are recommended for impressing a guest
Rows AA-BB, A-E are part of the Courtside Seats
Row Numbers
Rows in Section 7 are labeled AA-BB, D-E, 1-20
There is open space betweeen Rows BB and D
An entrance to this section is located at Row 20
When looking towards the court, lower number seats are on the right
Seat Views & Related Photos
Ratings, Reviews & Recommendations
Courtside Seats

-

Courtside Club Seats at the Barclays Center come with access to the Calvin Klein Courtside Club Lounge, which is located directly outside the Nets locker room and provides views of the team as they enter and exit the court. The lounge also features multiple flat screen televisions, premium dining options, and upscale bars.

Fans sitting in these courtside seats will have a private entrance to the Barclays Center, and will receive all-inclusive food and non-alcoholic beverages.

Lower Sideline

(Seating Zone) -

Center court seats on the lower level of the Barclays Center are tough to beat for fans looking for a great all around experience at a basketball game. If you're looking to sit close we recommend Sec...

"Perfectly center but a little far back "

(Section 8) - -

Center court is the perfect spot to watch basketball in my opinion. This seat at Barclays Center was ideal for being able to see the action evenly at each end of the court, as if watching from the TV at home. Difference from the TV being the energy. Most seated near me in this section were some die-...
Other Popular Seating Choices
RateYourSeats.com is the best way to search, compare and buy tickets. Select an event to find out why!
Event Schedule
Nets
Other Basketball
Islanders
Concert
Other