Will i be able to see the stage from Section C6 Row 21 Seat 4 at Sun Life Stadium?
Dec 2013
Answered by RateYourSeats.com staff...
Section C6 has 25 rows of seats, running from row 1 (front) to row 25 (back). Row 21 will be 4 rows from the back and seat 4 will be the fourth seat in from the aisle on the right side of the section (as you face the stage). From these seats your view should not have any structures that are in your line of vision to either the end stage or secondary stage (which extends towards the middle of the field). There is a light and speaker tower to the left of section C6, but this will not interfere with your view.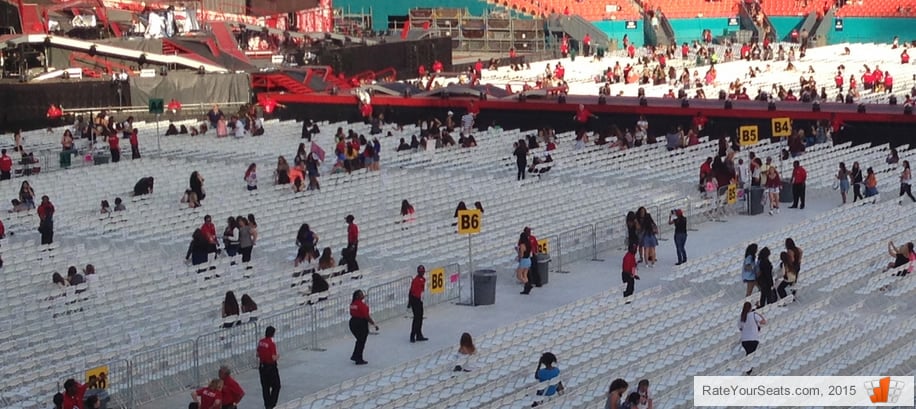 The only concern regarding your view will be the other fans sitting in front of you. The floor sections will not have stadium style seating, meaning the seats in front of you will be at the same elevation as the seats in your row. This may be an issue if you should have taller fans in the seats directly in front of you.
Asked December 28, 2013 for One Direction on Oct 5, 2014
Interactive Seating Chart
Other Popular Seating Choices
Event Schedule
Concert
Miami FL
Other Football
Other Football
Other