A Complete Guide to Visiting The Horseshoe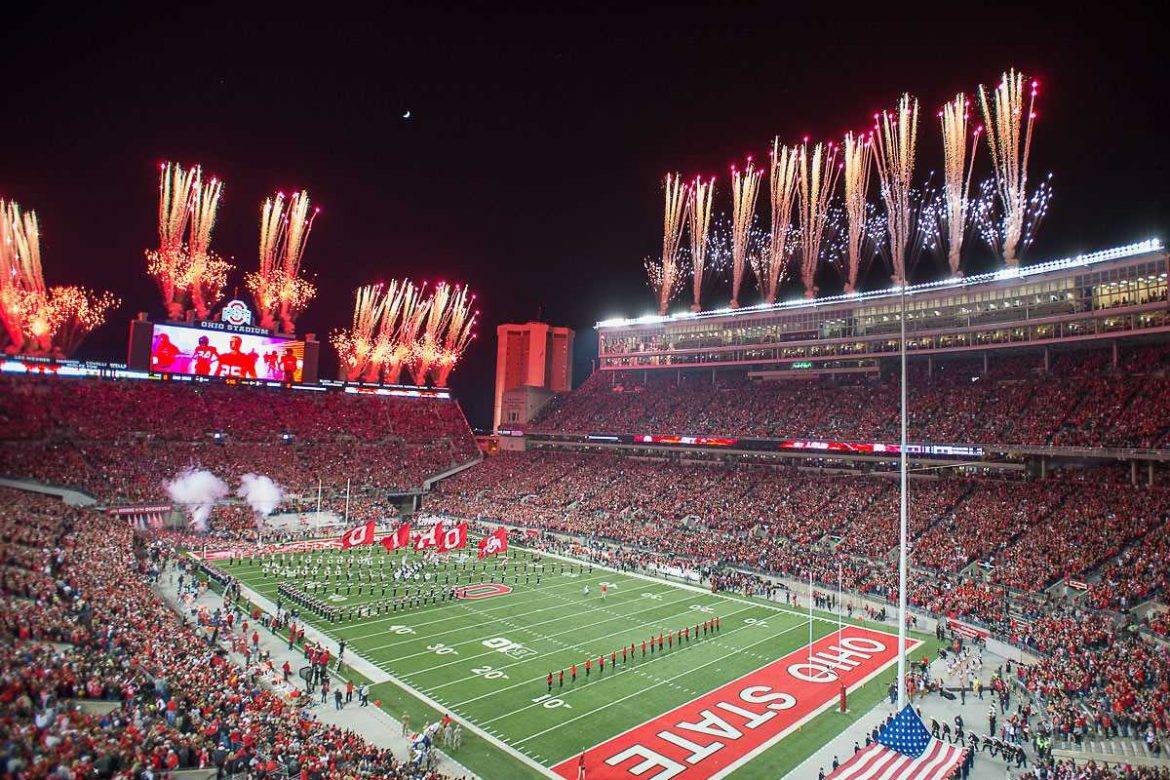 One of the most iconic stadiums in all of college football, Ohio Stadium, or more commonly referred to as "The Horseshoe" or "The Shoe", is a must-see place to visit for any fan of college football. Official capacity has the stadium holding 102,854 screaming Buckeye fans; however, bigger games can draw crowds closer to 110,000.
Ohio State gamedays in Columbus are renowned for the all-encompassing experience fans can enjoy whether it relates to inside the stadium experience or the huge bar and tailgating scene you can find all day before kickoff. Whether you are a Buckeye fan making your annual pilgrimage to one of the meccas of college football - or a visiting fan looking to make the most of your experience in Columbus - it's important to be prepared and knowledgeable. Huge crowds of people descend onto campus on gamedays and it can ruin your entire day if you don't plan and prepare for it. In this guide, I'll go in depth about various parts of the gameday experience and how to maximize the fun to be had while minimizing the headaches when it comes to tailgating, parking, and the stadium gates!
Parking and Roads to Avoid in and Around Columbus
One of the biggest frustrations people find with attending an Ohio State game is parking. One of the great things about The Shoe is that it's located right in the heart of campus on the banks of the Olentangy River which serves up a fun atmosphere. Unfortunately, this location limits the amount of parking super close to the stadium. The closest parking lots and garages are permit-only and are purchased annually. Luckily, Ohio State provides an easy-to-use map of public parking lots and garages. These cost $20 and are at most a 30 to 40 minute walk to the stadium depending on which lot/garage you pick. There are also free shuttle buses that run from some of these lots to the stadium. However, these fill up fast, so it's advised to get there as early as you can in the morning on gameday. Consult the legend from this Parking Map to find which ones are permit only and which ones can be purchased day-of-game. Ohio State updates this map for every new season.
You can also find parking near campus on private lots where people sell their parking spaces and driveways on gamedays. These can be found simply by driving on the residential streets near campus and looking for homemade signs. These tend to run on the expensive side, especially as you start getting close to the stadium.
Public Transportation to an Ohio State Football Game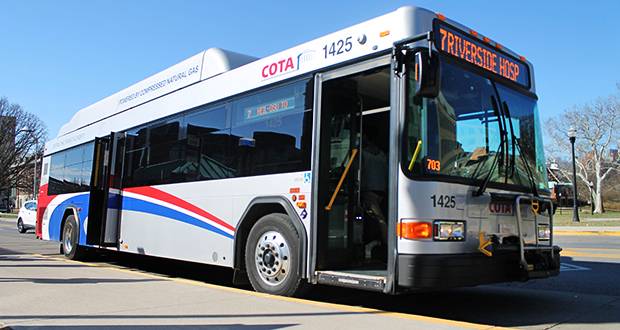 Another way to get to the stadium is through the COTA bus system. If you live near or are staying near a COTA stop, it's easy to hop on and take it to the stadium. More information about the fares and schedule can be found on COTA's website. Also, as noted on that page, there are two express bus stops where you can park your car and a bus will take you directly to the stadium. This can be a great option for those who don't want to drive down closer to campus.
Expect Heavy Traffic Near Campus
When it comes to driving directions, before and after gamedays can be a nightmare. All of campus, especially High Street and Lane Avenue are completely backed up. Also, 315 and 71 are the two biggest highways that most people will get off from to get to campus. There's really no way to avoid the traffic before and after the game since many of the roads are blocked off and the police are directing you where to go at every turn. The officers have a very efficient system set up to get people in and out as fast as possible, but it only works so well due to the sheer number of people on the roads. My advice is to get in as early as you can and park as far away as you are willing to walk. This helps avoid some of the traffic and you can soak in the gameday experience by walking through campus and by all the tailgating!
Ohio State Tailgating
Speaking of tailgating, now we get to the fun part! Growing up in Columbus, tailgating for Ohio State football games are some of my best childhood memories - as well as the tailgates when I attended school there. Whether you are somebody who goes for every game or a first timer/visiting fan, Buckeye fans are generally a friendly bunch and would love to welcome you to their tailgate! (Yes, even for Michigan fans)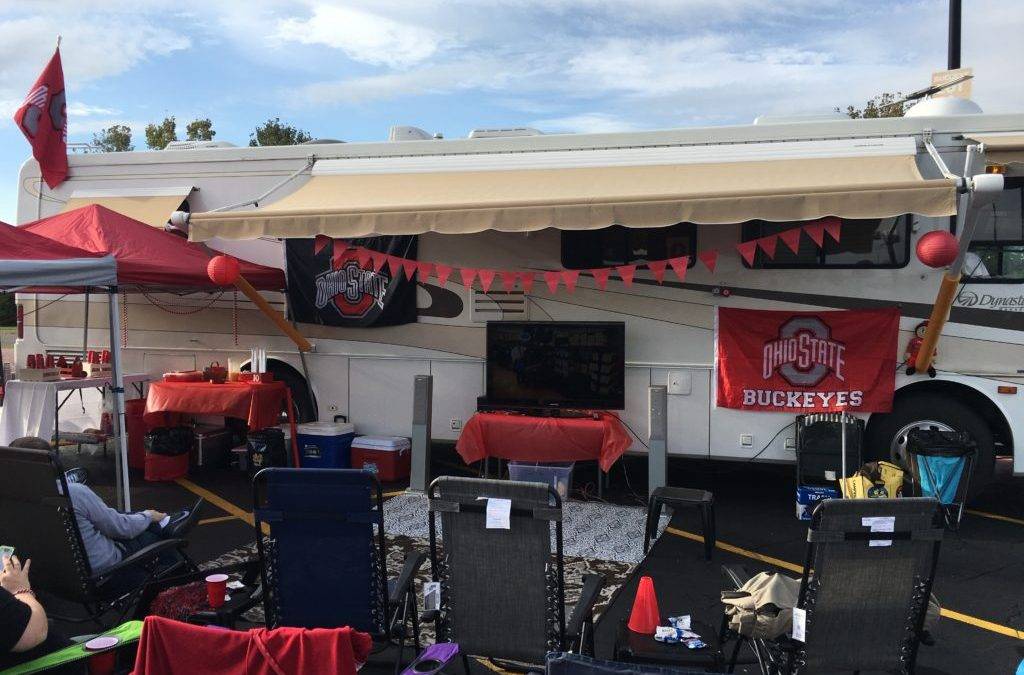 Most of the traditional tailgating can be found in the Schottenstein Center RV parking lot. You have to get an annual permit to park your RV there, and the people that do have been the same people that have brought their RV down for 25+ years. It's a great place to meet new people and the place you'll see multi-generation Buckeye families where the adults are grilling and drinking while the kids are running around with each other tossing a football or playing cornhole. Truly a classic Midwestern scene.

The other hub for tailgating is Lane Avenue. There is less of the more traditional tent and car setup here as it's more of the big bar scene on gamedays. Home to places like Varsity Club, which is a place that a lot of young alumni like to frequent and have a drink on gamedays. It can get packed here but it's the best place for adults who don't have a tailgate plan already set. There are other bars on Lane as well that people like to hop through before the game starts.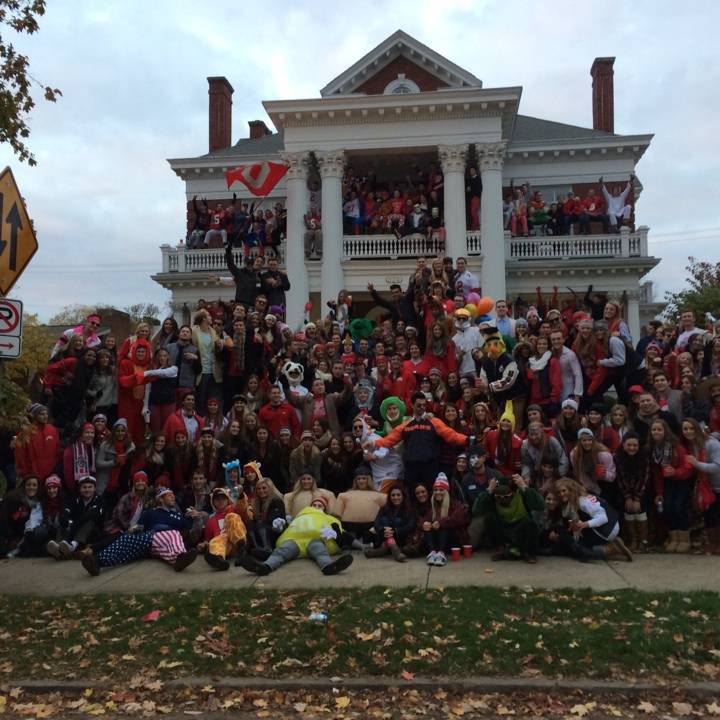 Another place that can serve as a tailgating option - if you're up for it - is the area east of High Street. Pretty much everything east of High Street is student apartments, fraternities, and sororities. This is where you'll find the stereotypical student tailgates with music and kegs and beer pong tables on the front lawn. While this is where some of my best memories with my friends are as a student. I would generally avoid this area if you aren't a student, especially if you have kids or are a fan of the visiting team.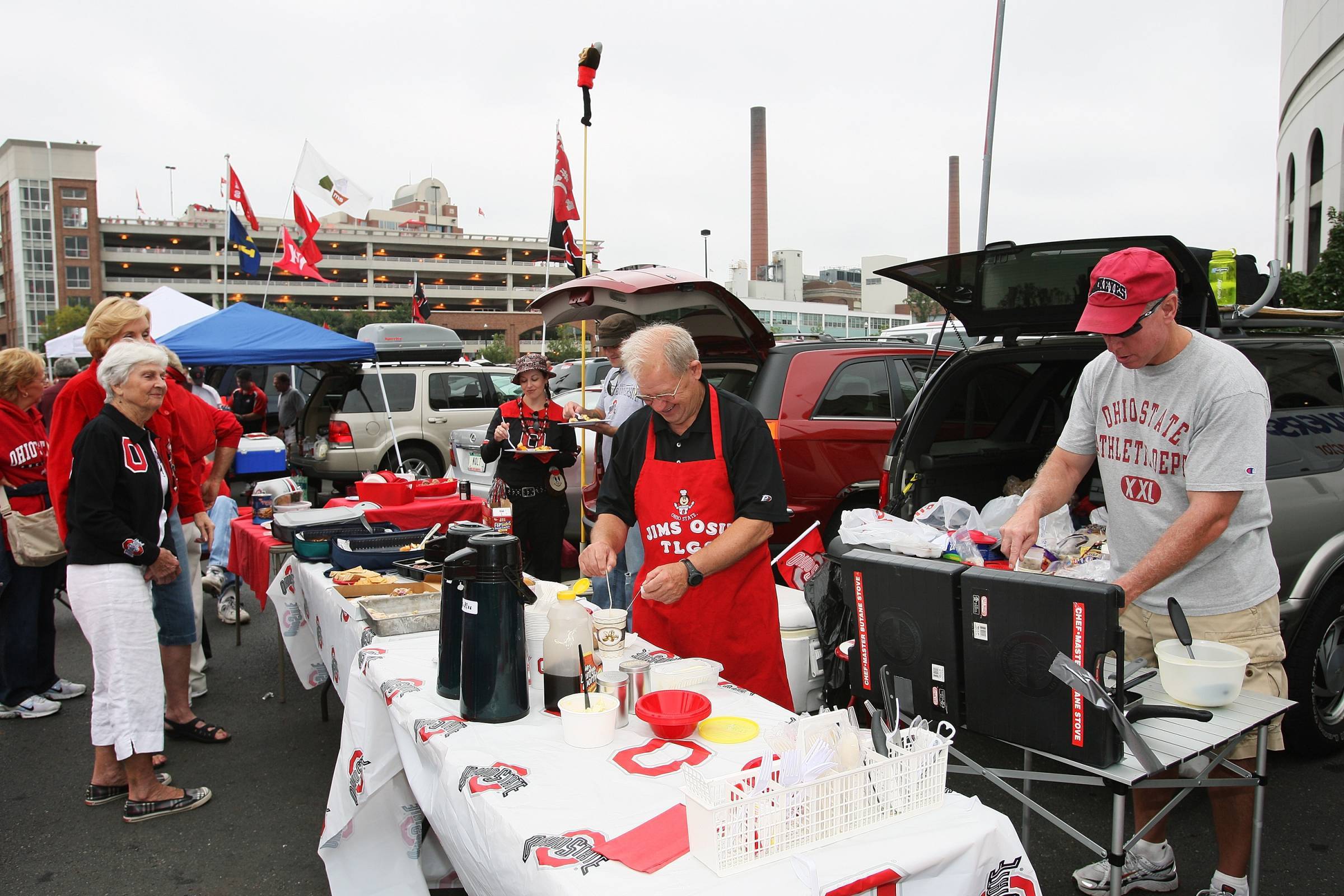 Finally, if none of these options sound right for you, you can always set up your own tailgate! Many people will park early in the day of game lots, bring their minivans and trucks, and set up their own little party! Just make sure you follow the rules posted by the University and you will be all good to go! As far as food and drink goes, the classic beer and hamburgers combination is always a good choice, but honestly, whatever you would like to do! I've seen all kinds of food being eaten on gamedays from American grilling to barbecue to different ethnic cuisines! The one famous thing that you must bring/try for your tailgate is the buckeye. They are balls of peanut butter and chocolate that are made to look like the Buckeye tree nut and they are delicious! The best is when you make them at home yourself using one of the many recipes you can find online, but if not, all you have to do is ask somebody else, and they will more than likely be happy to share!
Gates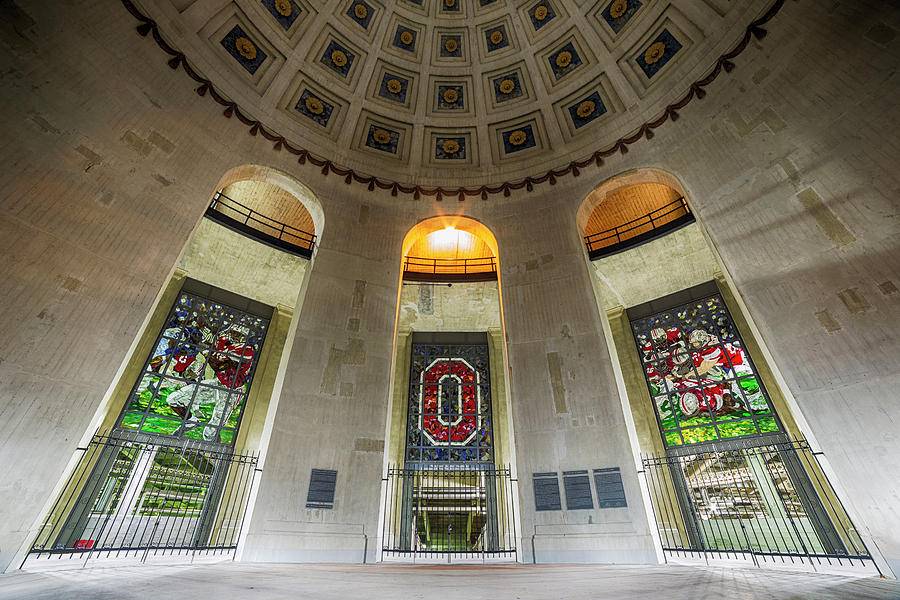 As noted by Ohio State, the gates to the Horseshoe open two hours prior to the kickoff time. I would recommend getting there as early as possible so you don't miss the Ramp Entrance from the famous OSU Marching Band (The Best Damn Band In The Land). A tradition that many people take part in is attending the Skull Session. This is a pep rally/concert event at St. John Arena that occurs around 2.5 hours before kickoff where the band has one last rehearsal before the game. The doors for this open around 4 hours before kickoff and it's recommended to be there early as the arena fills up quickly.