VIP Boxes at Hersheypark Stadium
Features & Amenities
VIP Boxes are one of the newest additions to Hersheypark Stadium. There are three boxes labeled A-C and each box is located about thirty rows from the stage. VIP Box B has the most desirable views of the stage from the center of the floor, but all VIP Boxes offer excellent sitelines.
In addition to an outstanding view of the stage - for most shows - guests will also receive VIP benefits. These benefits include a VIP entrance and private club access. The club includes an upscale bar, exclusive food options and private restrooms.
When purchasing tickets in this area, read the seller notes to confirm the amenities offered for your show.
Note: These seats are highlighted on the map
Interactive Seating Chart
VIP Boxes Seating Chart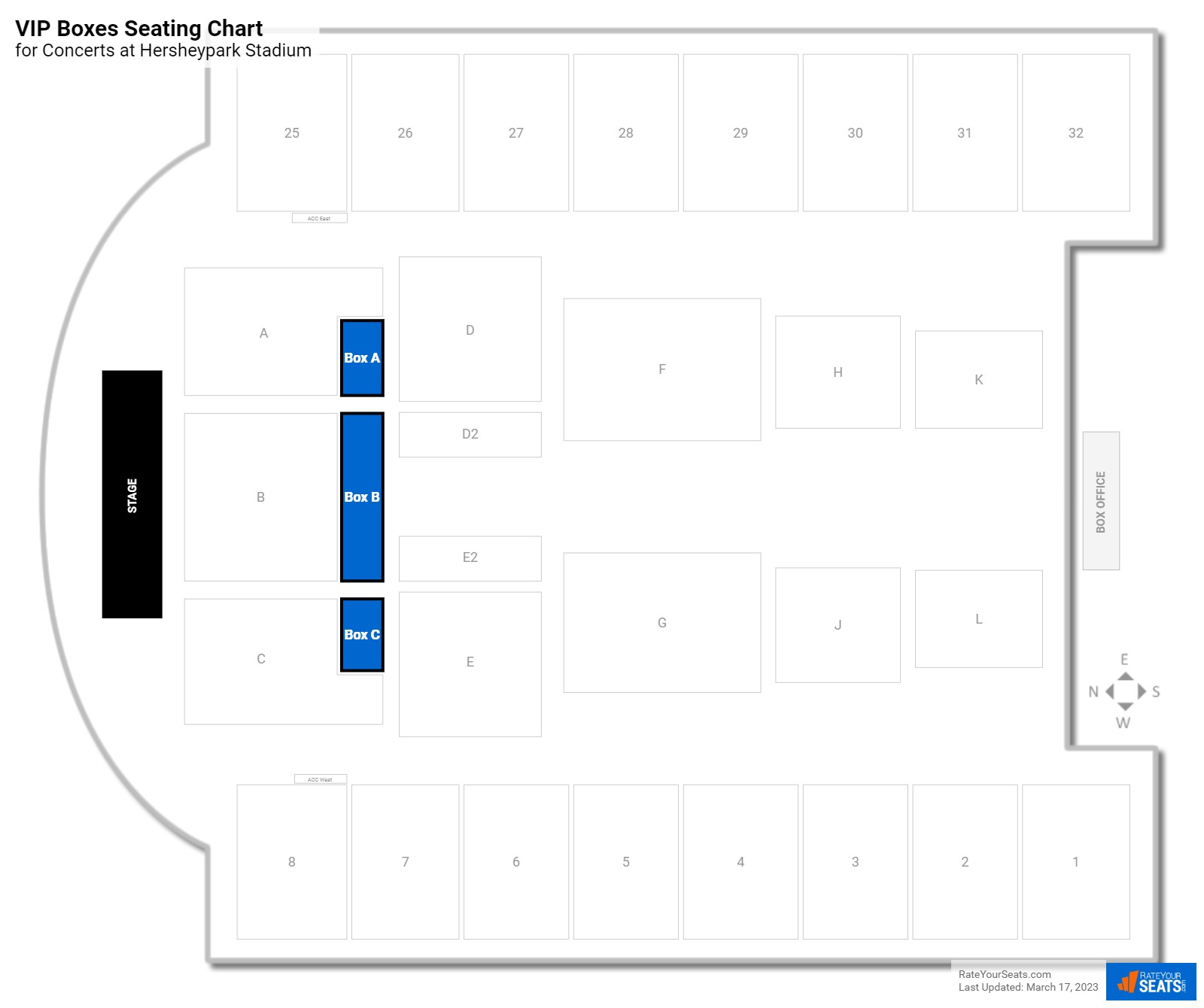 More Seating at Hersheypark Stadium