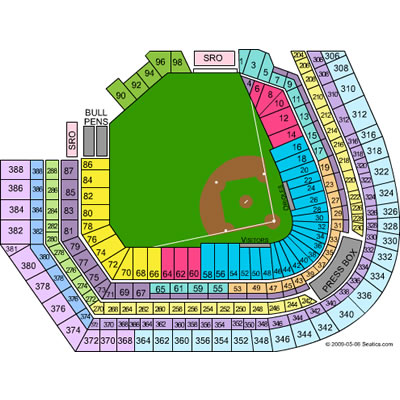 bool(false)
Seats in the Shade
Sit On the Third Base Side For Shade at Oriole Park
Completely avoid sections 1-8 in the Right Field corner if you want to stay out of the sun. These seats have a brilliant angle towards home plate, but it will do you no good with the sun shining directly in your eyes during late afternoon and evening games. Instead, focus on sections on the third base side of the field where the sun will be at your back and a generous overhang does well to protect the seats.
(click to close)
What does the view from the seats at Oriole Park look like?
Use the interactive seating map to see the view from seats at Oriole Park for Orioles games. The seating chart can help you find the best seats at Oriole Park with the best view of the action.