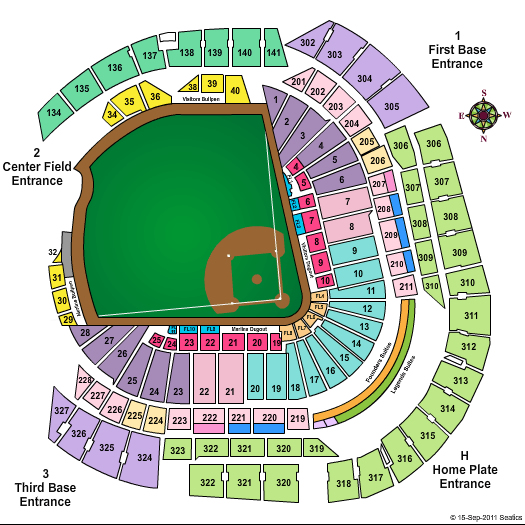 bool(false)
Seats in the Shade
The First Base Side is the Shady Side at Marlins Park
With the roof open, some seats at Marlins Park are much better than others for protecting yourself from the sun. The first base side is well covered by part of the roof, especially in the upper deck. On the 200 level, seats further down the lines are covered by the 300 level overhang. Avoid LF seats and sections 26-28 down the third base line if you are sensitive to the sun.
(click to close)
What does the view from the seats at Marlins Park look like?
Use the interactive seating map to see the view from seats at Marlins Park for Marlins games. The seating chart can help you find the best seats at Marlins Park with the best view of the action.