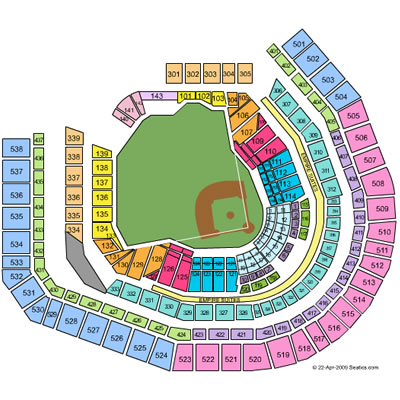 array(2) { [1419552]=> array(6) { ["local"]=> bool(false) ["event_name"]=> string(35) "Honduras National Soccer vs. Israel" ["event_time"]=> string(8) "Time TBA" ["event_date"]=> string(28) "Mon, Jun 3, 2013 at Time TBA" ["vivid_id"]=> int(1419552) ["venue_id"]=> NULL } [1384740]=> array(6) { ["local"]=> bool(false) ["event_name"]=> string(43) "2013 MLB All Star Game Package - Full Strip" ["event_time"]=> string(8) "Time TBA" ["event_date"]=> string(29) "Sun, Jul 14, 2013 at Time TBA" ["vivid_id"]=> int(1384740) ["venue_id"]=> NULL } }
Seats in the Shade
The Third Base Side Gets the First Shade at Citi Field
Seats on the third base side at Citi Field will be in the shade first for late afternoon and evening games. Avoid all seats in right field and down the first base line (104-108) if you are sensitive to the sun. The overhang in the Upper Deck is pretty much worthless on the first base side, so choose upper deck seats on the third base side for better shade.
(click to close)
What does the view from the seats at Citi Field look like?
Use the interactive seating map to see the view from seats at Citi Field for Mets games. The seating chart can help you find the best seats at Citi Field with the best view of the action.