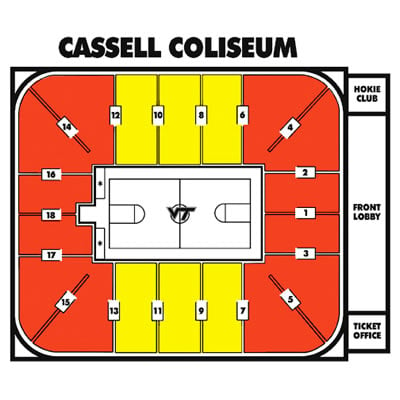 Events at Cassell Coliseum
No events found. Try searching for an event:
bool(false)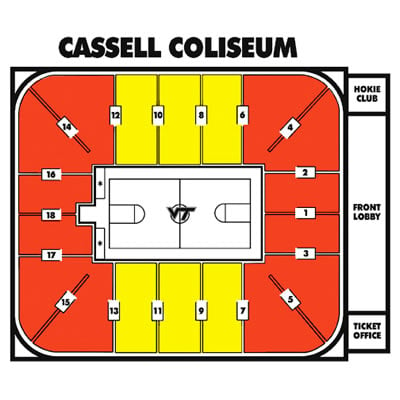 Cassell Coliseum Interactive Seat Chart Coming Soon!
We are working on creating an interactive seating chart for Cassell Coliseum. Once complete, you will be able to purchase Virginia Tech tickets directly from the map, see in-seat photos, read seat reviews and more! Sign in and add Cassell Coliseum to your favorite venues!
Show Sections List
1

Section 1

2

Section 2

3

Section 3

4

Section 4

5

Section 5

6

Section 6

7

Section 7

8

Section 8

9

Section 9

10

Section 10

11

Section 11

12

Section 12

13

Section 13

14

Section 14

15

Section 15

16

Section 16

17

Section 17

18

Section 18